Hello, lovelies!
I'm writing from the future again! Since today is Easter and I'm off celebrating with a ton of different people who I love today, I had to write this post early again or else this post wouldn't have gone live. Which, honestly, I'm just impressed I remembered to do this two weeks in a row after my normal routine was altered, to be honest.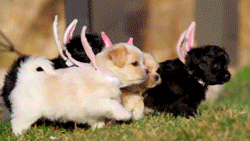 Writing: Write two books and edit two books. Query at least one.
Last Week's Goal: Edit 4x.
Weekly Goal: Edit 4x.

I'm going a lot more slower than I usually do, as I've been working for two weeks and only completed two chapters (roughly 11 pages, single spaced) so far. However, I completely rewrote my second chapter and I am actually EDITING (whereas before, I think I would simply line edit and call that editing), so it's taking more work than I'm used to. But that's probably one of the greatest victories of all!
Health: Educate and Execute.
Last Week's Goal: Find ways to improve mental health.
Weekly Goal: Make positive mental health a priority.

I need to still work on this, but especially more actively work on this. Not sure 100% how, but we'll get there.
Reading: Make reading a priority. Read 75 books.
Last Week's Goals: Finish Trail of Lightning with less than $1.00 worth of fines at the library? Maybe?
Weekly Goals: Enjoy Children of Time.

Ha, only owe $0.45. *smug smile*
Blog: Continue blogging consistently and figuring out my brand.
Last Week's Goals: N/A.
Weekly Goal: N/A.
Financial: Frugality and Flexibility.
Last Week's Goals: Pay off credit card.
Weekly Goals: Make new budget plan.

Paying that off hurt, but it's so nice to know that it's done. *wipes brow*
Last Weeks Goals:
Continue working on finding a subleaser.
Emails. <— ACTUALLY DID THIS
Start beta reading LAND.
Muses's short story?
Pick out recipe for girl's night.
Other Weekly Goals:
Enjoy catching up with friends!
DIE EMOTIONALLY FROM WATCHING ENDGAME.
Go by library.
Finish beta reading LAND and send feedback.
*really sucks at writing outros, recently*


I hope your week is productive, positive and healthy!
Cheers.