Hello, dear readers!
Still pretty behind on everything, but I'm healthy, so that's a major plus. Last week, I still didn't work out, despite both planning to and having the time. Despite my change in schedule this week (since it's spring break, I get to work a normal hour schedule instead of my usual evening shift), I plan to work out after work and I'm pretty excited about it. I'm also hoping that the weather takes a turn for spring, instead of winter hanging on without abandon, because I just really want it to be spring and glorious weather and to stop taking ten minutes to put on or remove layers coming to and from work.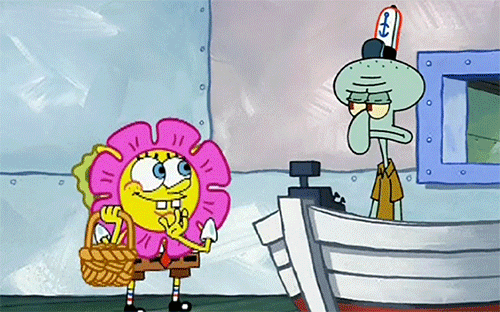 Writing: Write two books and edit two books. Query at least one.
Last Week's Goal: Work on fleshing out history and backstory 4x this week.
Weekly Goal: Continue figuring out the details of the culture. 5x.

It took writing this blog post to finally beat my own brain and start working on this. And I had a major break through that not only makes my story make sense, but helps elevate it to an entirely different level, so I'm really stoked about making that progress and can't wait to start incorporating these ideas into the actual manuscript. I only worked on it twice last week, so I'm hoping to work on it five times this week. I'm not sure how long it'll take to flesh out the details, but my main focus: continue pushing forward without rushing it.
Health: Educate and Execute.
Last Week's Goal: Workout 4x. Eat well.
Weekly Goal: Workout 4x.

Despite being really excited to get back in the gym last week, I got lazy and decided to sleep in and play Kingdom Hearts III, instead. Definitely planning on making it a priority, this week. I miss how productive and how happy I am on days when I work out.
Reading: Make reading a priority. Read 75 books.
Last Week's Goals: Read more!
Weekly Goals: Read more (actually).

Though I had a lot to catch up on, I'm still not reading nearly as much as I hoped I would and definitely spending way too much time scrolling through social media late at night. I have too many good books to read to continue doing that.
Blog: Continue blogging consistently and figuring out my brand.
Last Week's Goals: N/A.
Weekly Goal: N/A.
Financial: Frugality and Flexibility.
Last Week's Goals: Pay bills.
Weekly Goals: Put money into savings.
Last Weeks Goals:
Catch up on emails.
Begin beta reading novels (x2).
Go to various house showings.
Update phone billing, fitness plans and budget.
Attend various work meetings.
Prep for spring break hecticness.
Attempt to catch up from sickness?
Other Weekly Goals:
Actually catch up on emails.
Get halfway done editing beta reading.
Fill in for my boss over spring break.
Finish sleeve (!!).
Continue reading for Tolkien Society meeting.
*just prays for weather above 50 degrees*
I hope your week is productive, positive and healthy!
Cheers.