Hello, dear readers!
I'm currently sitting at work, in my library that is positively freezing (oh, how I wish that they could regulate the temperature on campus as singular buildings instead of simply one unit) and my body is trying to give off signs of getting sick, which I'm promptly ignoring, because I just CAN'T right now.
But, over the weekend, the breeder called and APPROVED OUR APPLICATION, so we will be OFFICIALLY GETTING OUR GOLDEN RETRIEVER PUPPY AT THE END OF JUNE.
I do apologize that my entire Instagram feed, social media accounts and even most likely this blog, will soon be dedicated to Dovahkiin's life. I mean, I apologize for it, but I'm not sorry about it, because golden retriever puppies are life and she is going to be EVERYTHING and I JUST HAVE NO CHILL ABOUT IT, OKAY.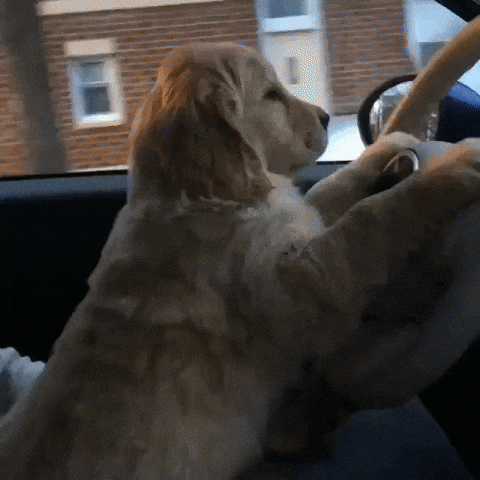 Writing: Write two books and edit two books. Query at least one.
Last Week's Goal: Finish prep work.
Weekly Goal: Finish prep and start EDITING.

Bad mental health week last week, which meant I read a lot more and worked on BLOOD PRICE…not at all. But tomorrow, Camp NaNoWriMo begins, so I am making sure I work on this!!!
Health: Educate and Execute.
Last Week's Goal:  Workout 4x.
Weekly Goal: Workout 4x.

Was a complete sloth last week, but see mental health shit above…
Reading: Make reading a priority. Read 75 books.
Last Week's Goals: Start reading Torn.
Weekly Goals: Try to get ahead of 2019 ARCs.

Finished Torn and still not completely over that book, because DAMN.
Blog: Continue blogging consistently and figuring out my brand.
Last Week's Goals: N/A.
Weekly Goal: N/A.
Financial: Frugality and Flexibility.
Last Week's Goals: Pay April bills and put money into savings.
Weekly Goals: Try to lessen extra spending to prep for PUPPY SPENDING.
Last Weeks Goals:
What are emails.
Go by the library.
Get brother's birthday card (oops).
Enjoy getting my hair cut and redyed!!
Write and post Muses's short story.
Start next SPFBO book.
Finish student proposals.
Other Weekly Goals:
RESPOND.TO.EMAILS.
Enjoy lunch with new work friend. 🙂
Start looking up resources for new puppy.
Actually start working on Muses's short story.
Start beta reading LAND.
Finish SPFBO book.
This week, not as much on the calendar end of things (I swear, it's like my weekends have been booked straight for the past month), so I'm excited to have a date-weekend-in with the boyfriend this weekend (and probably play a little too much Borderlands, since that trailer for the third game hyped me up something fierce). Hoping to focus more on what I am doing instead of what I'm not doing, too, as we head into April.
I hope your week is productive, positive and healthy!
Cheers.