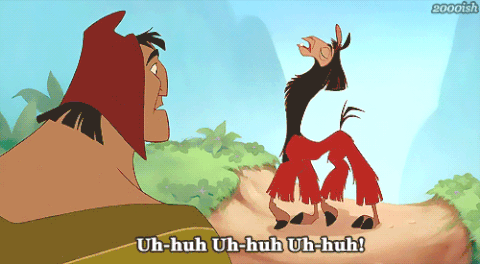 Fitness:
Long-term Goal: Shape the body I want and become healthier.
Last Week's Goal: Keep up working out.

Status: Hell yes. I worked out five times last week and it was amazing. Due to a procedure I had to get done this week, working out will on the back burner just to make sure everything is smooth health wise (and it should be, just being extra cautious). I do hope to try and go on walks, though.

This Week's Goal: Eat well.
Writing:
Long-term Goal: Edit three books, write four new books and query at least one.
Last Week's Goal: Research. Write. Edit.

Status: Made progress. I did a very small amount of research on how to write three-dimensional characters and I did finish writing my short story, so that went well. I also came up with a game plan with my fellow Muses to write more, starting today. So I'm going to destroy this rut.

This Week's Goal: Complete in-depth write up of Artemis's character.
Reading:
Long-term Goal: Read 60 books.
Last Week's Goal: Write review and read every day.

Status: Halfway. Review was written, but I didn't read at all. Oops.

This Week's Goal: Read!
Relaxation:
Long-term Goal: Create and maintain a mindset that taking care of yourself is just as important as everything else.
Last Week's Goal: Read outside once when the weather is awesome. Figure out a new video game to conquer.

Status: Complete. This is a weird goal, sometimes. I didn't read outside and I didn't start a new game, but started playing Destiny again, so technically I didn't do want I "wanted" to do. But I did find time to relax over the week (including watching two-thirds of the LOTR trilogy yesterday) so this goal is still complete, even if what I did was different than what I'd thought I'd do.

This Week's Goal: Get outside.
Blogging:
Long-term Goal: Increase output over all three blogs, i.e., post more consistently.
Last Week's Goal: Catch up on reading blogs!
This Week's Goal: Catch up writing reviews over video games.
Financial:
Long-term Goal: Manage money with more awareness, start retirement fund and build savings.
Last Week's Goal: Only buy what is necessary.

Status: Success…if you ignore that lunch I bought catching up with the bestie…

This Week's Goal: Get ready to pay June's bills.
I can't believe it's already been 19 weeks (well, counting this week) since I started focusing on the ways I wanted to improve myself and my life. I've definitely met a lot more success this go around than I ever have before–and I think these weekly updates are a huge part of that. So thanks for checking out these posts and not getting annoyed with me that they happen. 🙂
Onward to another kick ass week!
Cheers.