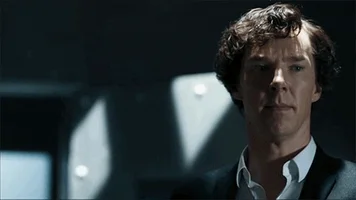 Fitness:
Long-term Goal: Shape the body I want and become healthier.
Last Week's Goal: Workout 5x.

Status: Halfway. I only worked out twice, so the plan is to get back to at least four times a week this week. Also, I really want to focus on actually eating when I'm hungry, managing my portions and eating slowly next week, on top of working out.

This Week's Goal: Really attempt to eat like Naturally Slim teaches you.
Writing:
Long-term Goal: Edit three books, write four new books and query at least one.
Last Week's Goal: Edit 3x.

Status: Almost. I only edited twice, but I did get through two chapters. Now I'm getting into the true meat of the work, as the next section desperately needs some attention.

This Week's Goal: Edit two chapters.
Reading:
Long-term Goal: Read 60 books.
Last Week's Goal: Finish The Bloodforged. 

Status: Done! And wrote the review, to boot.

This Week's Goal: Read every day.
Relaxation:
Long-term Goal: Create and maintain a mindset that taking care of yourself is just as important as everything else.
Last Week's Goal: Watch series 2 of Sherlock and lay out by the pool.

Status: Yes. Didn't watch Sherlock, but did enjoy the pool opening, which was really nice.

This Week's Goal: Not die from the summer heat and either watch Sherlock or start a new video game.
Blogging:
Long-term Goal: Increase output over all three blogs, i.e., post more consistently.
Last Week's Goal: Blog twice.

Status: Negative. I did write a review on the book review blog, but neglected to post anything on the personal blog. Hopefully will amend that this week!

This Week's Goal: Blog twice.
Financial:
Long-term Goal: Manage money with more awareness, start retirement fund and build savings.
Last Week's Goal: Stay frugal this month.

Status: Hopeful. I had to buy some shorts in order to survive the summer and when I was out shopping for those, I definitely felt the urge to just shop. I have some stuff I want to buy for the house, new clothes, some books…but gotta stay frugal for the bills to get paid.

This Week's Goal: FRUGAL.
Though I didn't necessary do horrible last week, I definitely didn't try as hard as I could have to really focus on and achieve my goals. Luckily, every week is a chance to better myself, try harder and recommit. Ready to conquer Week 21.
Cheers.