Last Updated on December 7, 2020 by ThoughtsStained
Hello, dear friends!
My goodness, has it been a while. I can't begin to explain how much I've missed blogging during my almost month-long hiatus, in order to catch up on my own writing, SPFBO commitments and holiday shenanigans. I am so ready to get fully back into it, including catching up on all of your blogs (if I can) and getting back into blogging fully as 2019 hits.
But, as we're nearing the last few days of 2018, there are two posts I wanted to make sure I got out beforehand: a reflection post from the year (coming tomorrow) and this post: my last wrap-up post about my reading goals for this year and how I did in my list of books I wanted to read.
If you read Update Three, you might remember that I was only able to cross off one additional book from my list of books I wanted to read during the previous three month span before these past three. Guess who has a list that looks identical to that one after three more months have passed?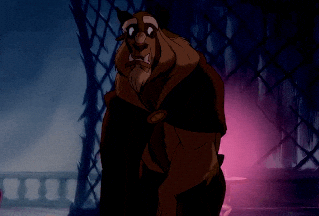 List, for reference:
Series To Complete

The Demon Cycle by Peter V. Brett

The Daylight War 

The Skull Throne 

The Core

The Shattered Kingdom by Evie Manieri

Blood's Price (reread)

Fortune's Blight

Strife's Bane 

Gentleman Bastard by Scott Lynch

The Republic of Thieves

The Thorn of Emberlain

Re-Reads

The Chronicles of the Imaginarium Geographica by James A. Owen

Here, There Be Dragons

The Search for the Red Dragon

The Indigo King 

The Shadow Dragons

The Dragon's Apprentice

The Dragon's of Winter (first read)

The First Dragon (first read)

The Kingkiller Chroncile by Patrick Rothfuss

The Name of the Wind (10th anniversary edition)

The Wise Man's Fear 

The Stormlight Archive by Brandon Sanderson

The Way of Kings

Words of Radiance

Oathbringer (first read)

Twelve Houses by Sharon Shinn

Mystic and Rider

The Thirteenth House

Dark Moon Defender 

Reader and Raelynx

Fortune and Fate

New Series

The Fitz and The Fool trilogy by Robin Hobb

Fool's Assassin

Fool's Quest

Assassin's Fate

Farseer Trilogy by Robin Hobb

Assassin's Apprentice 

Royal Assassin

Assassin's Quest

Solider Son by Robin Hobb

Shaman's Crossing

Forest Mage 

Renegade's Magic 

On the Bones of Gods by K. Eason

Birch Hall Romance by Kathleen Kimmel

A Lady's Guide to Ruin

A Gentleman's Guide to Scandal

More Books

Autonomous by Annalee Newitz
Age of Myth by Michael J. Sullivan
The Kraken King by Meljean Brooks
The Strange Affair of Spring-Heeled Jack by Mark Hodder
Storm and Steel by Jon Sprunk
Shadow's Son by Jon Sprunk
A Natural History of Dragons by Marie Brennan
Do You Want to Start a Scandal by Tessa Dare
The Duchess Deal by Tessa Dare
Nevermore by Rob Thurman
Heart of Iron by Ashley Poston
Blood of Assassins by RJ Barker
The Deviant Heir by Melissa Caruso
A Plague of Giants by Kevin Hearne
Outriders by Jay Posey
Blood Requiem by Christopher Husberg
So, out of the 58 books I had on my list that I wanted to read, I ended up reading…8 of them.
Aha.
Ahahahahahaha.
*dies*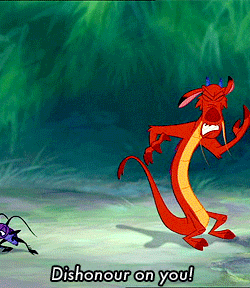 Yeah, I didn't knock out nearly as many as I was expecting, honestly. I also got into a bit of a reading rut towards the end of the year, not reading nearly as many books as I wanted to since…mid-October, honestly. I also hadn't expected to assist as a judge in SPFBO, so I also read 17 books for that contest, which is not a small number, my friend. That took up a lot of my reading time and the rest of my free time was spend frantically finishing edits for BLOOD PRICE (not just playing Assassins Creed: Odyssey or Fallout 76, I promise).
So yeah, I still have a lot of books on my TBR list that I really want to read. But I also read a lot of great books this year and read 56 books out my goal of 40, so I'd definitely say I crushed my overarching goal of wanting to read more this year–even if it wasn't really at all what I expected I'd be reading. That being said, I definitely plan to read even more next year by limiting some social media usage…but let's save that for my goals post coming up next week, shall we? 😉
I hope you all enjoyed the books you read this year and hope 2019 looks even brighter! Thanks for following me on this journey. I look forward to ranting, raving and panic flailing about more books with you next year!
Read on!