Last Updated on December 7, 2020 by ThoughtsStained
Hello, dear friends!
So remember how I posted earlier this year, discussing my goal to read all of these books that have been on my back burner for ages–creating a mix of books I wanted to reread, books series I wanted to finish and books I wanted to finally start reading? And then I discussed how, every three months, I'd post an update, let everyone know how I was doing, because I missed reading and wanted to read more?
Well, after update two, for this third update, I only got to cross off one more book: Blood Requiem by Christopher Husberg. I also completely forgot to write and post this at the end of September, instead doing it mid-October.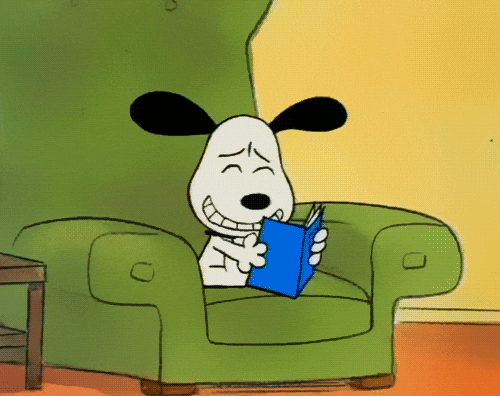 But I also didn't realize, at the beginning of this year, I'd start working with publishers like Orbit and Tor and receive ARCs. Or that I'd start to have a little bit of a presence in my little corner of the book community and authors would reach out to send me books to read and review. So while I've made hardly any progress on this list whatsoever, I definitely have been reading a lot more (which was the ultimate goal, after all). And most of the books I'm listing that I actually did read below, since my last update? I f-ing loved them. I'm three books away from my 40 book goal for this year and it's only mid-October, so I have plenty of time to fly past that goal and blow it out of the water. I'm mean, look at all the books I've read in the past three months:
Blood Requiem [review]
Spellslinger [review]
The War in the Dark [review]
King of Assassins [review]
Kill the Farm Boy [review]
Soul of the World [review]
Shadowblack [review]
Bloody Rose [review]
The Winter Vow [review]
The Rig [review]
You Die When You Die [review]
Promise of Blood [review]
The Synapse Sequence [review]
Annex [review]
So I definitely have been achieving my goal to read more, even if I haven't been reading all of the books I've really want to. And I think, next year, my goal will be to balance the two a little better–those ARCs and the books I just want to read without any obligation–though I have no idea how I'll balance that yet and not fall completely behind on my ARC schedule. But there are a lot of books I want to read and only some much time to dedicate to them.
So, let's see what the next three months enables me to cross any of these off my list, shall we?
Series To Complete

The Demon Cycle by Peter V. Brett

The Daylight War 

The Skull Throne 

The Core

The Shattered Kingdom by Evie Manieri

Blood's Price (reread)

Fortune's Blight

Strife's Bane 

Gentleman Bastard by Scott Lynch

The Republic of Thieves

The Thorn of Emberlain

Re-Reads

The Chronicles of the Imaginarium Geographica by James A. Owen

Here, There Be Dragons

The Search for the Red Dragon

The Indigo King 

The Shadow Dragons

The Dragon's Apprentice

The Dragon's of Winter (first read)

The First Dragon (first read)

The Kingkiller Chroncile by Patrick Rothfuss

The Name of the Wind (10th anniversary edition)

The Wise Man's Fear 

The Stormlight Archive by Brandon Sanderson

The Way of Kings

Words of Radiance

Oathbringer (first read)

Twelve Houses by Sharon Shinn

Mystic and Rider

The Thirteenth House

Dark Moon Defender 

Reader and Raelynx

Fortune and Fate

New Series

The Fitz and The Fool trilogy by Robin Hobb

Fool's Assassin

Fool's Quest

Assassin's Fate

Farseer Trilogy by Robin Hobb

Assassin's Apprentice 

Royal Assassin

Assassin's Quest

Solider Son by Robin Hobb

Shaman's Crossing

Forest Mage 

Renegade's Magic 

On the Bones of Gods by K. Eason

Birch Hall Romance by Kathleen Kimmel

A Lady's Guide to Ruin

A Gentleman's Guide to Scandal

More Books

Autonomous by Annalee Newitz
Age of Myth by Michael J. Sullivan
The Kraken King by Meljean Brooks
The Strange Affair of Spring-Heeled Jack by Mark Hodder
Storm and Steel by Jon Sprunk
Shadow's Son by Jon Sprunk
A Natural History of Dragons by Marie Brennan
Do You Want to Start a Scandal by Tessa Dare
The Duchess Deal by Tessa Dare
Nevermore by Rob Thurman
Heart of Iron by Ashley Poston
Blood of Assassins by RJ Barker
The Deviant Heir by Melissa Caruso
A Plague of Giants by Kevin Hearne
Outriders by Jay Posey
Blood Requiem by Christopher Husberg
Read on!