Last Updated on September 7, 2018 by ThoughtsStained
Hello, gentle reader!
If you've been here before, then you might have noticed that things look a little different around here.
If you're new, then welcome! Or, if you came from Erlebnisse, a special welcome to you, as you've just signed yourself up for not only book reviews that ramble and cuss a little too much, but also emotional rants, crushes over video game characters (as well as posts over my love IRL) and so much writing related content, you might wonder how I manage to get anything written in any of my novels at all.


It took two days of pretty near constant work, quite a few headaches and an unfortunate consequence I didn't realize would happen until after everyone paid for it (and don't worry, I'm going to apologize for that in a moment) but Thoughts Stained With Ink is now complete.
If you're new here, you're probably wondering: well, what changed?
Before today, I ran two blogs (plus a third collaboratively that isn't going anywhere): Erlebnisse, a dedicated book review blog, and Thoughts Stained With Ink, a personal blog for…well, everything else. Without boring you with too many of the details, trying to balance both of those blogs as separate blogs was getting a bit difficult and I've been toying with "shutting" Erlebnisse down and transferring the content over here and using this as my singular platform for quite some time.
This weekend, I finally took that leap, which included:
Upgrading to a paid premium account of WordPress (unlocking more themes/layouts and creative design, no ads, my own domain ((.com)) name, etc).
Revamping said layout.
Merging all 140+ posts from Erlebnisse to Thoughts Stained so I didn't lose them all when I delete Erlebnisse at the end of September.
Reaching out to publishing company contacts I work with and the few loyal followers I had over there and letting them know about said change.
Redesigning this blog so it incorporated the menus, pages and categories related to my book review blog, including features, memes, book tags, reviews and guest posts.
Like I said: I've pretty much done nothing else but work on this during my free time for the past few days!
BUT.
I'm really excited how it turned out.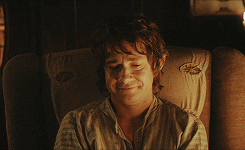 After too many attempts and annoying texts to my boyfriend (asking variants of, how does this look? But now, how about this? and then ignoring his choice to go with the one I personally liked the best), I finally came up with a header that I created (!!) and personally love. Granted, the text is a little bit small, so I do apologize for that, but I like that it encompasses the main elements within this blog and it's simple. Add in that green and purple color scheme I didn't realize I'd love as much as I would, paired with the floral pattern premium members have an option to choose from as the backdrop and…
Yeah, I'm pretty much in love with it as this point.
Up at the top, you can see a bunch of different menus (some of which even drop down!) to help find the content that you want to read. I don't expect many people (aside from my Mom; hi, Mom! *waves*) will truly want to read every post in the wide range of posts this blog will feature all the time, so I tried to make it a little more accessible for everyone in terms of finding exactly what the want to read.
Every single post from Erlebnisse is there, so if you had a book review, meme or feature you enjoyed and want to revisit, use the search bar in the upper right and you'll find it!
Which, brings me to my, um, confession and apology.
You see, the majority of this time was spent opening up each blog post from Erlebnisse, copying the content, opening up a new one in Thoughts Stained, then pasting said content and then backdating it so it appears on the same date as it originally did, just in a different location. It was tedious, but it was doable.
It also, ah, if you were an email follower, emailed you every time I added and backdated one of those posts.
Because, you know, technically, they were "new."


I myself not only did not account for this possibility, but didn't realize it until my Mom texted me asking why she suddenly had 50 more emails.
And then my writing group.
And then comments on the blog from followers asking about technical issues.
And…
All I can say is that I'm terribly sorry. I can only imagine how annoying and aggravating that had to be, for any of you who get updates to your email about each time I post. That was completely my error due to my own ignorance, so I do apologize once more. But, there are no more posts to be added, except for our regular programming, so fear not! I will not be flooding your inboxes any longer!
I will, perhaps, be in them a little more frequently.
You see, now that it's merged all as one, my goal posting schedule is both ambitious and possibly too much. But, for now, it follows as:
Sunday: Resolutions Update
Monday: Random Life Post
Tuesday: Top Ten Tuesday (if I like the topic)
Wednesday: Waiting on Wednesday (if I have a book for that week to feature) or WWW Wednesday (if I don't)
Thursday: Random Life Post
Friday: New Book Review
That's a lot of posts, I know. But I was averaging, on good works, two posts here and two posts at Erlebnisse, so I think it's definitely doable. Especially because it's not a rigid schedule for me and honestly, it's not a promise I'm making to you, either. It's simply a goal, but it's a flexible one, because I know there are going to be some weeks where I don't know what to write about, or I didn't finish a book that week or I feel behind and didn't get a meme put together in time. And weeks where I post four life updates and two books reviews and no adherence to that schedule whatsoever. But it's a goal, a benchmark for me, that I didn't think it'd hurt to share with you.
I might be making some small changes here and there, in the next coming weeks. I still have old links from Erlebnisse within reviews I need to now update and probably some polishing up to do. But, for now, I think this is set up well enough to truly say welcome and welcome back.


It's an honor to have each and every one of you on this journey.
Cheers.