Hello, lovelies!
It is time for another Annotated Book Review! As you may know, I have been rereading the first four books in the Lightbringer series by Brent Weeks for…an embarrassing amount of months (hint: this definitely started last year). Much longer than these books deserve, that's for certain. I hadn't ever reviewed the first two books, so I wrote fresh reviews for those. But I had reviewed The Broken Eye and The Blood Mirror, so I decided to annotate my original reviews and see how my feelings changed and evolved, or stayed exactly the same. Plus, it's pretty horrifying fun to see some of my old reviews!
So, let's get to it!
I have feelings that need to be discussed. Now that's an understatement.
*very minor spoilers abound*
Now, if you're familiar with my reviews or even my personal blog, you've probably gathered that both The Lightbringer series and Brent Weeks as an author have had a huge impact on my life. Not only did my review of The Broken Eye actually prompt me to start a separate, quirky book review blog that you're reading now (thanks for that, by the way!) ((which is now all one blog, because running two was just silly and everyone has been so supportive of me having a book review blog that also serves as my personal blog, so thank you truly for that))–because I just had to gush about that book in review format, which led to me doing that with every book I read, now, with various levels of gush. But I've also been inspired by the characters in other ways. I wrote another blog post about how I was inspired to start running because of Kip, a major player in this series. Ever since I discovered this series, every video game character I create, I name Karris, because I wish I had her strength, her fierceness, her vulnerability, her badassery. Those are just two characters that have inspired me, yet every single character has affected me, pulled at my heart strings, shattered my heart, made me laugh, made me cringe, made me worry, shocked me, stunned me, made me proud, repulsed me, made me fall in love.
I warned you feelings were going to be involved. Yep, all of this is still very, very much valid.
I think it's needless to say that Brent Weeks is one of my favorite authors. After reading all of his works, I'd finally reached a point where I actually had to wait for another book to come out, instead of playing catch-up. And I waited with baited anticipation for The Blood Mirror. I salivated when the cover was revealed and the release date was so close to my birthday. When the book was finally in my hands, I finished the last 200 pages of the book I had been reading before in one sitting, just so I wouldn't have to wait any longer than I already had to start this one. I carried The Blood Mirror everywhere with me, stealing minutes whenever I could. It accompanied me to my OBGYN appointment and helped me escape crying children that filled over-packed the waiting room. It helped me ignore the nerves of my eye doctor appointment by focusing on the war in the Blood Forest. And I devoured over 200 pages at a tattoo parlor while I started working on my sleeve, every "Well, shit" moment causing my artist to mistake that I was in pain (which I was), when in reality, I was responding to this book, not the needle. Gosh, I kinda love how my older reviews were like snapshots of what I was going through at that time. I didn't remember going through any of that stuff while reading this book and never would have remembered it, had I not included it in my review. Huh.
And then, ladies and gents, we get to today.
Freakin' today.
The sun was out and it was beautifully warm for a November afternoon. I'd just showered after a run but didn't want to be stuck inside. So I made some lunch, picked up The Blood Mirror and curled up outside my apartment. Minutes turned into hours. I was invested the entire time, lost within this world, but some chapters had some extra ump that made me feel like I was there (I'm thinking specifically anytime we were following Gavin or Teia or Karris). When I finally forced myself to pause to make dinner, it was like pulling myself out of one world and retracting into another, except I didn't want to be in this world. I wanted to go back there, because…well, Solas says it best:
Yeah, I have a lot of bloody questions. Oof, very strong GIF game. I need to use more Dragon Age GIFs.
So, rushing through dinner, I grab the book again. I'm on page 600. I'm thinking that I probably have roughly 60 pages left, based on how thick what remains unread still is. So I figure, I'll read a little bit with dinner, go to work and then curl up in bed after I get off at midnight and finish what little will remain. Oh, how glad I am I don't have to work that shift anymore, friends. I think it's best if I finish it in the comforts of solitude, because if it ended anything like The Broken Eye did, I'm going to have some opinions and some reactions that are probably best not seen by the wider public.
(I get invested in these books, people).
My fork is making its way to my mouth, pieces of mac and cheese falling all over the place as I'm just so innocently reading along, my heart squeezing because of a certain conversation happening between Kip and Tisis (don't mistake me, though: Team Teia!). And while I still am on Team Teia…I think…I have SO much more respect for Tisis than I did in the first read through. I actually quite love her now, which I think is such an interesting development from this reread that I didn't expect.
I still hate Liv, though.
I accidentally flipped over one page too many and then I see something dreaded on the next: Author's Note. I drop the book against the table. The macaroni never makes it to my mouth. And then I say: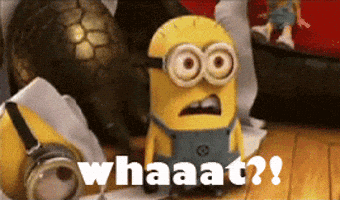 Followed by: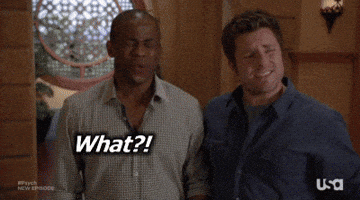 And ended with: EXPLETIVE.
Friends, I can think of no greater compliment that I can bestow upon Mr. Weeks than the anger that I currently feel towards the poor soul. Because how can you just end a book there? How can you set up so many questions that I STILL DON'T HAVE ANSWERS TO and then just expect me to go along my merry way, content and placated? How is this even okay? Is it even legal, to leave me in such a state of agony?
(Don't tell him I said this, but in retrospect, Weeks set up the start of book five and the end of the Lightbringer series perfectly, leaving us hanging in all the right places. It was actually deftly and expertly done. But I'm still angry, so I'm not going around passing compliments.)
Hahahahaha, honestly, I know we're supposed to hate our past work and reviews and blog posts and whatnot, but damn if I'm not chuckling at past me, here!
Now I sit at work, feeling a little empty. My bag wasn't nearly as heavy as it has been all week, letting me joke that I'm becoming a "buff bookworm" carrying around The Blood Mirror. I don't get to look forward to snuggling up and reading the ending tonight when I get home, accompanied by ice cream, considering I was cruelly and devilishly tricked to the book's length (I'll never trust appearances again. Curse you acknowledgements, author's notes, glossary, character list and appendixes. You're cruel, every one of you. It doesn't matter that I still read you all.). And, similar to what Solas caused in Dragon Age, I'm left with a shit-ton of questions and zero answers.
Bastards.
But, on a serious note: if you like fantasy, read this series. If you like epic fantasy, read this series. If you like complex narratives and complicated characters and having your heart ripped out every other chapter, read this series. If you enjoy reading, read this series. If you enjoy breathing, read this series. In no scenario could you be disappointed–that is, until you reach the end of The Blood Mirror and are forced to wait to find out what happens, knowing the author is currently thriving and surviving off of your angst and anger.
*slips back to work and not so patiently awaits book five*
Except…I have book five, now. The last book. The Burning White. It's sitting right beside me,
And I'm terrified of it.
My expectations are sky high with this book. I fell even more in love with this series than I did during my first read through and I was a pretty massive fan then. The level of intricacy is just astounding to me. I am so invested in so many characters and I'm terrified to read the final book for so many reasons:
There are no more books after this. This is it. This is the end. I'm not sure I'm ready to leave this world yet. In fact, I know I'm not.
And, what if I don't like it? What if I'm disappointed? It's not that I have a certain idea of how this book needs to end. I just want to feel satisfied by the ending, whatever it may be. And I have no idea what that is, yet.
It's both exhilarating and terrifying. I waited for this book for a long time and when it came out, my Mom was kind enough to buy it for me for my birthday. And then I put off reading it, saying I needed to reread the first four books, first (and, while that was definitely a mechanism to also avoid finishing a series I was begging for the last book to come out ((because that makes sense)), it was still totally the right move).
Now, I have no more excuses.
Today, I start reading The Burning White.
Orholam help me.
Read on!