Last Updated on August 21, 2018 by ThoughtsStained
Title: Shadowblack

Author: Sebastien de Castell

Publisher: Aug. 2018, Orbit books

Blurb:A failed mage turned outlaw must use guile and a handful of spells to challenge a dangerous rival in the second book of an exciting adventure fantasy series from Sebastien de Castell.

Forced to live as an outlaw, Kellen relies on his wits and his allies to survive the unforgiving borderlands.

When he meets a young woman cursed with a deadly plague, he feels compelled to help. But her secrets draw powerful enemies and it's not long before Kellen is entangled in a conspiracy of blackmail, magic, and murder. As the bodies begin to pile up, Kellen fears he's next.

The second novel in a compelling six-book series, bursting with tricks, humor, and a whole new way to look at magic.
**Massive thanks to Orbit for the ARC, given in exchange for an honest review**
I have no idea what you're talking about.
I didn't start Shadowblack during my dinner break, then continue to read it straight through the last few hours of my shift and then stay up for an extra hour until almost 1:30 in the morning when I got home, binging the last of the homemade chocolate chip cookies, just so I could reach the end, because I simply couldn't put it down.
Nope, that totally wasn't me.
…….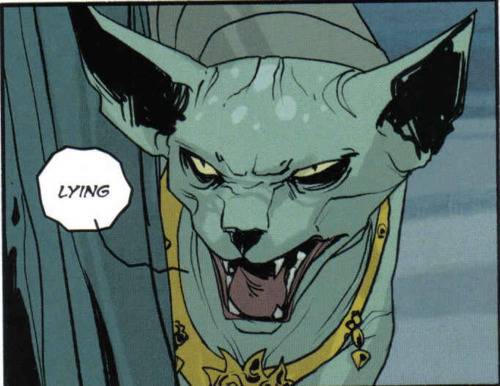 Okay, but can you blame a girl?
Friends, this book was good.
And, to be honest, with how surprised I was in how much I adored the first book, Spellslinger, I honestly sort of expected to read the sequel in less than a day, i.e., in one sitting, if it lived up to the expectations the first book created for me.
It totally did.
Shadowblack was a joy to read. It's face paced and an easy read, in the way that it's a book that I can just lose myself in it for a couple of hours. Like the first one, the tone of the book fits perfectly with the voice of our protagonist, Kellen, and you can't help but love the poor the kid and root for him, especially with everything he's dealing with here in this book (and trust me, it's a lot). I am really excited that we learned a little bit more about the Argosi, even if a lot about them is still shrouded in mystery.

By the end of the book, I even felt a little prouder of Kellen and the choices he made? He still has a lot of growing to do, no doubt, but he's obviously growing up and finding his place in the world. There's nothing more I want for him, either. I honestly hope, by the end of the series, that we'll reach a point where Kellen finds a place for himself, a place where he feels at home and comfortable with who and what he is.
It's a lot to hope for, I know. But like I said, this kid has completely ensnared me and I'm rooting for him 110%, so it's hard to not root for the best outcome for him. I think it'll still take a while to get there (there are six books in the series, after all) and I'm totally okay with following him through every step of that journey. The Spellslinger series, so far, has proven to be a page-turning adventure that leaves me feeling warm and cozy at the end and it's a feeling I'm eager to return to in Charmcaster. With how much epic fantasy I devour, with high stakes and a lot of emotion and tension, it's nice to read something light and fun, yet gripping and emotional at the same time.
If you haven't started reading this series yet, I think now is the perfect time.
Read on!
PS: Also, Reichis? You absolutely slayed it in this book, you cute pink little squirrel cat, you.