Last Updated on December 7, 2020 by ThoughtsStained
Hello, dear readers!
I have a pretty cool announcement to make.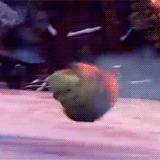 For those of you who don't know, there is this really incredible contest that happens every year, created by Mark Lawrence, called the Self-Published Fantasy Blog Off. Ten bloggers are given a batch of self-published fantasy books and they read them, rate them and then each picks a winner from their personal batch of books. Then, all ten bloggers read all ten books that got pushed forward from individual batches before, finally, one winner is chosen.
Not only does this help with raising awareness about some really awesome self-published books, but the winners have gotten some really great publicity from it (some even getting picked up by bigger, traditional publishing houses). The goal isn't to be traditionally published if you win (but a neat potential perk, eh?) but to help more people know about your book because we're all talking about it.
So, it's a really great contest. One that I tried to be a blogger for, when Lawrence put out a call for it earlier this year. Unfortunately, I wasn't chosen, but I started following all the bloggers who were taking part, and finding a lot of books I didn't even realize existed that I now want to read (see? the contest totally works).
But then, this past week, I got another email from Mark, asking if I could help shoulder the workload for another awesome blogger in the competition, Khanh from The Alliterates, letting us team up and split the books so it's a little more manageable. Because this commitment is not a small one, fam. Each blogger has 30 (three-zero) books they have to read over five months. You don't have to read them all fully, just enough to form an opinion over which is cut and which moves forward. Then, you have to read nine books fully (those winners selected from phase one from each blogger) and write reviews during phase two. A lot of bloggers post reviews for the others that get cut, too. Each has a different preference. And we all know how life tends to get in the way of things and it's not uncommon for bloggers to team up and share the load.
So, that's what your girl is going to be doing.


As you might have seen in Lawrence's announcement, I have 15 books to read before January 1st, so half the books in half the time.
You can feast your eyes upon my glorious selection down below (linked to their Goodreads pages):
Wondrous by Travis M. Riddle
The Hidden Ones by Russell Cullison
Kings of Paradise by Richard Nell
Coven Queen by Jeramy Goble
A Host of Ills by Richard Writhen
The Pendant Path by Jane Barlow Funk and Steven Boivie
Never Trust a Vampire by Vivian Lane
A Keeper's Tale by J.A. Andrews
Fallen Empire by Keith McArdle
Chosen by Casey White
Merkabah Rider by Edward M. Erdelac
Hunters of Life and All that Matters by Matthew Thompson
Magic's Betrayal by Lorri Moulton
The Tempest Guild by David Mullin
Out of Nowhere by Patrick LeClerc
So, full confession: as I was going through and reading all the Goodreads pages as I was looking for links, I can already tell that my decision is going to be really hard. There are definitely some books that have already piqued my interest and I haven't even read them yet.
Alright, but before I get lost in various words and stories and don't resurface for a while, real quick, I'm going to do a break down of my interests, my game plan, my rating system and my timeline (I noticed a few other judges in this contest do this, as well, so I figured I'd add in my bit, even if I'm jumping in a bit late).
WHAT I LIKE
So, fantasy is my favorite genre of all time. I don't think there is any subgenre I don't like, but in particular, I'm a sucker for: epic fantasy, high fantasy, or urban fantasy. I also am a huge fan of romance (the steamier, the better). In particular, I'm a sucker for: lush settings, vivid details, drawn out and tactical battle scenes, pirates, witty banter, humor, having my heart broken, characters with real emotions that make me feel something (especially if they can cause my emotions to change), positive human and animal relationships (think like Harry Dresden and Mouse), badass females who inspire me, chosen one stories, stories with twisted tropes, strong friendships that are tested and worlds that make me ready to leave my current one to move there the instant a wizard approaches and asks me to go on an adventure.
Oh, and I fucking love dragons.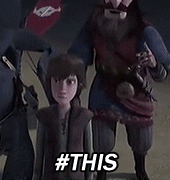 WHAT I DON'T
This is a little harder to pin down, because I'm generally pretty easy going when it comes to books and most of the time, if it's written well, I'm probably going to fall in love with it. So I guess poor writing quality or lazy writing will turn me off. Love triangles tend to frustrate me, but they've been known to surprise me, on occasion. Animal cruelty. Hanging threads (that aren't cliffhangers, but simply left unresolved) or choices that just don't make a lick of sense. A dragging plot.
(That's not to say that books that have these plots or elements, I'll automatically reject, but it's just the trend I usually follow.)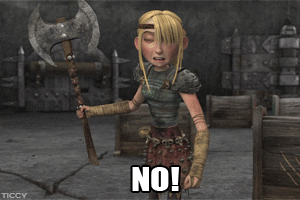 RATING SYSTEM
I don't usually do a rating system. I rate on Goodreads, but I'm pretty lenient when it comes to ratings. Since this is a contest, I'm going to try and do something a little more concrete:
1 star: DNF, either for lack of quality or because it was completely and totally not for me.
2 star: DNF (maybe) and while there was potential, it wasn't enough to hold my attention.
3 star: I liked it, but for the sake of this contest, I don't think it was cut out for it.
4 star: I really enjoyed it and would recommend it to someone else.
5 star: Loved it and (probably) pushed it forward to the next round.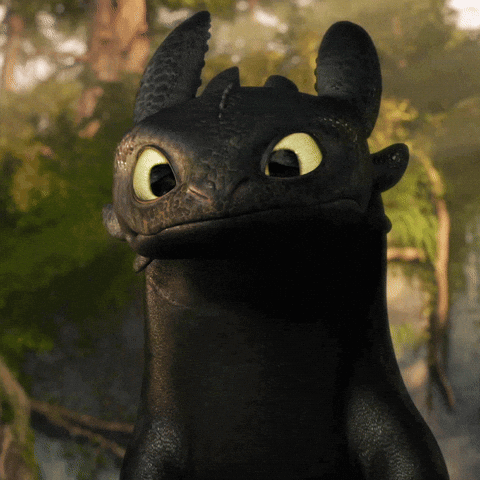 GAME PLAN
So, my game plan is this. I am going to read at least 50 pages of all 15 books. I had an internship with the wonderful Naomi Davis and in that internship, I discovered that, if the first five pages didn't either turn me off or make me fall in love, the first 50 pages are definitely telling and usually, my opinion doesn't change after, but only solidifies. And since all of these books need to be read and a winner pushed forward by the 1st of January and we're entering into the holiday season, I don't think I'll be able to read every book 100% of the way through, I'm sorry to say.
HOWEVER, I do plan to do mini reviews for all the books and then full reviews for any book I rate 4 or 5 stars, and will post all the reviews and findings here.

MY TIMELINE
So, in order to be done by the last week of December, I'll have to read 5 books a month (partially or fully, depending on if I fall in love or not). So, below are the books I plan to read each month (completely random and made before I even looked up what any of them were about):
OCTOBER:
Kings of Paradise by Richard Nell
A Host of Ills by Richard Writhen
Merkabah Rider by Edward M. Erdelac
Magic's Betrayal by Lorri Moulton
Out of Nowhere by Patrick LeClerc
NOVEMBER:
Wondrous by Travis M. Riddle
Coven Queen by Jeramy Goble
The Pendant Path by Jane Barlow Funk and Steven Boivie
Never Trust a Vampire by Vivian Lane
Hunters of Life and All that Matters by Matthew Thompson
DECEMBER:
The Hidden Ones by Russell Cullison
A Keeper's Tale by J.A. Andrews
Fallen Empire by Keith McArdle
Chosen by Casey White
The Tempest Guild by David Mullin
Then, the during the week of December 23rd, I'll spent an entire week posting once a day, featuring three different books each day. In those features, I'll talk about the book, the author, give my review and reveal whether the book moved on or not. That way, by December 27th, my finalist will be chosen. If this processes changes or doesn't work for me, I'll definitely write a post updating that here, but for the moment, that seems doable to me, so I think that's what we're going to go with.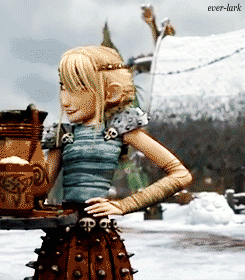 Everyone, I'm super excited to be a part of this! It's a great way to give back to the writing and reading community by highlighting gems that, otherwise, we might not have discovered before and it's truly a honor. Thanks for welcoming me as part of your family and be sure to continually check back, as I'll try to do update posts and other fun content about the contest throughout the next couple of weeks, on top of my regularly scheduled content!
With that, I have some reading to do.
Cheers!