Last Updated on December 8, 2020 by ThoughtsStained
Hello, dear readers!
Welcome to my December batch of books. I've finally read all of my 15 books, whether that's partially or fully. If you're confused about what I'm talking about, check out my post here. If you want to know how my October and November batches of books went, read those links.
But let's not waste any time on seeing how my December books, my final five out of my batch of 15, fared.
It was, quite frankly, my most impressive batch.
I ended up reading three of the five fully, resulting in three (!!) more semi-finalists to join the ranks, totaling up to the four; the stories were either that enticing or the writing just that good. The other two I easily could have read until the end (and I was curious enough to do so) but with this being a contest, I had to stick with my gut when I knew, even though a book was quality, that I wasn't going to choose it as my finalist ultimately and it's easier to cut earlier rather than later.
So, let's see the results then, shall we?
The Fallen:
Title: The Hidden Ones
Author: Russell Cullison
Published: May 2018
Amount Read: 87 pages out of 1466 (6%)
Rating: 3/5
Blurb: It isn't illegal to be a Sympath, but it might as well be.
Sera is a Sympath, but the stories say people like her are to be despised and feared, exiled or executed. They whisper things that you can only feel until you'll kill for them. You'll even die for them.
Her twin brother, Gault, isn't cut out for village life. Intelligent and ambitious, he looks forward to their coming-of-age when he can finally go to the city to make a name for himself. To protect her secret, Sera cannot risk leaving their secluded village. For the first time in their lives, they will be apart.
During their final days together, the arrival of mysterious beings from beyond the sea throws the world into upheaval when the newcomers prove to be hostile, immensely powerful, and, Sera is horrified to discover, just like her.
Review:
This book is really intriguing. For those who enjoy a mixture of thriller, horror and fantasy, you should definitely check this one out, even though it ended up not being my cup of tea completely. The opening chapters definitely makes you curious about what is going to happen next and the writing is, overall, really solid. There were just a few things that continued to pull me out of the story and, paired with the slower pace at the beginning, I just wasn't able to become invested enough to keep reading by the time I reached my promised-reading-point. I wasn't concretely sure of Sera and Gault's powers and I think not knowing clearly what they could do, the limits of their powers and how that played into the larger picture within society, made it a bit hard for me to wrap my head around their role once the conflict with the mysterious lights was introduced. It might be explained later in the book, but I needed to have some semblance of understanding at the beginning just to understand fully what was going on. Also, some of story feels a little telling, not showing in-scene, and some information regurgitation that could be told more naturally, narratively. I also got a little annoyed by Sera's whining, though if I were in her shoes, I think I probably would have acted the same. All in all, I think this is a well written book with a lot of promise that, unfortunately, just didn't pull me in all the way.
---
Title: Fallen Empire
Author: Keith McArdle
Published: May 2018
Amount Read: 119 pages of 446 (27%)
Rating: 3/5
Blurb: Assassin-for-hire Vyder Ironstone is on a mission for the King of Wendurlund. While the pay's good, the odds are not, since the task requires him to travel deep into enemy territory. But first, there's the little problem of his death to overcome, not to mention a malcontent travelling companion with no love for humanity and a deadly purpose of his own. Vyder had better find a way to deal with both, and quickly, because, controlled by an unseen power, hordes of giant spiders have attacked the capital. Facing vast numbers, Commander Tork of the King's Own and his small troop of elite soldiers won't be able to hold the walls for long. Vyder's quest is vital: he must not fail, or the empire will fall.
Review:
This is one of those books that I think I might have kept reading, if it wasn't in a contest and I wasn't on a deadline. The plot was definitely intriguing, especially early on in the first few chapters and I'm still curious how this one ends. I really enjoyed how Vyder is set up as an important character and player within this world to two different people before he's killed, forcing the reader to continue on reading to find out exactly how that was going to play out. However, there were just a couple of issues that made me not fall head over heels in love with this like I wanted to. There were some logical issues (why would the doctor help a stranger when no one else did; if he only had minutes to live but they were still 30 minutes away, why keep trying?) and quite a few questions that tied into me not understanding these characters and their motives well enough. Although the writing itself was pretty dang solid, I found myself not falling in love with the dialogue, especially as a few scenes between characters shied away from the tension, instead of giving it time to develop and let us get to know the characters in that way. I also wasn't a huge fan of switching POVs within the chapters themselves, as it sometimes made it hard to follow. This book has a ton of promise and I think this is an author I'm going to keep my eye on. Unfortunately, I just didn't fall in love this time around.
---
My Semi-Finalists:
Chosen by Casey White
A Keeper's Tale by J.A. Andrews
The Tempest Guild by David Mullin

I know what you might be thinking: Nicole, it's the middle of December and you have to have a finalist chosen by the 31st and you're just now adding three more semi-finalists?
Yes, yes I am.
One, all of my semi-finalists (which, I now have four, including Out of Nowhere by Patrick LeClerc), I read until the very end, unable to not know how it was going to end. Each of these books I'm adding now just happened to be read during my last batch of books.
Two, the way I have to pick a finalist is a little different, so I just want to make sure that process is clear. You see, I jumped in late to help out The Alliterates. So I'm going to send her my top semi-finalist to read and, as far as I know, she is going to send me hers. Then, we'll be pick our favorite between the two and that will be the finalist.
And, truth be told, after reading all my books and discovering my semi-finalists, I actually know which book I'm going to send to The Alliterates as my top semi-finalist, the only one that will be considered for the finalist spot.
If you follow my blog, you'll know by Saturday.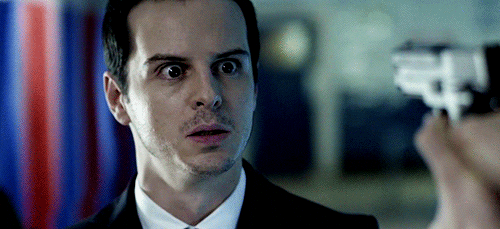 Here's how it's going to work. I'm going to post full reviews for each of my semi-finalists (as promised), one each day for the rest of the week, starting tomorrow. On Wednesday, Thursday and Friday, those will be the books that, while they are still semi-finalists, I am cutting them at that point. For one reason or another (which will be written in the reviews), it didn't claim the "top spot" for me and I can only choose one.** Then, on Saturday, I'll post my final full review and that book will be the book I'll have sent The Alliterates to read this afternoon.
Please let me be clear: that book is not my finalist. The Alliterates and I must choose one together, from the full batch of 30 and will be posted at a later date. But it'll still have a chance to be our finalist, so we're not done yet.
Now, I'd probably should go and get those reviews written. After our finalist is announced, I'll definitely be doing a wrap-up post over my thoughts as a judge and an overall reaction to the books I've been so honored to consider, so be on the lookout for that.
Until then, thank you all! It's truly been an honor to read and consider your work. To those who have fallen (and will be cut by the end of this week), please never give up your dreams and keep telling your stories as long as you want to. Never forget our subjective our industry is, but especially contests. To my semi-finalist who has the chance to become our group's finalist…
May the odds be ever in your favor.
** Don't get me wrong: I do really wish that we could swap all of our semi-finalists, so each has both of our perspectives and each has that chance to be our finalist. But with being a late addition, it's just too much of a time crunch and we're already down to the wire. I promise, I have done the best I can in getting these read, reviewed, considered and judged in a timely and orderly fashion. But we can only push one book forward as our finalist, so three of these (and possibly four, if we end up both loving The Alliterates' semi-finalist) had to be cut eventually. But transparency is important to me, so while I know it sucks to become a semi-finalist and then potentially be cut right after that, that's just how the timing has worked, unfortunately. I'd appreciate your understanding!