Last Updated on February 7, 2019 by ThoughtsStained
Hello, dear readers!
This year, my main focus is balance, an aspect that's only consistent when looking at all the areas in my life upon which I struggle to maintain it (hint: it's all of them). So I know it's a hefty task to work on, but it's an area I definitely want (and need) to. Most notably, this week, I have been thinking about one of the more complicated areas to try and balance:
Work and Life.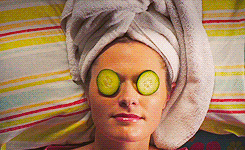 That's not an unheard of story. I don't think I've met anyone who, if I told them I struggle with that balance, they'd look at me and go, "But how? Balancing the two is so easy!" And there are so many aspects that go into trying to balance the two and I think you have to take it a step deeper, realizing that it's individual to every person and every job, always evolving. What I detail here that I struggle with might not be anywhere close to what you do. But I'm pretty confident we all do struggle, at least a little (if you don't, PLEASE GIVE ME YOUR TIPS ON HOW, I NEED THEM).
Take my Mom, for instance. I know she struggles with work/life balance because I see her constantly working, because she's salary. Hell, she is expected to be able to work at her job's beck and call simply because they promoted her from hourly (clocking in with every punch to track forty hours) to salary (making a set amount and not having to worry about vacation and sick days, because some weeks, you'll work 40 hours, another week, you'll work 60, as far as I understand it). As an hourly employee at a job with a much less intense workload compared to hers, working in management at a law firm while I'm working at an entry-level position at a library, I don't struggle with the expectation of potentially working regularly on the weekends.
I do struggle with asking to take time off, though.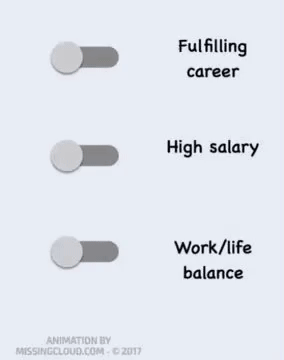 I'd never ask to take time off work if I didn't have the needed vacation or sick time required to take it off (unless it's an emergency, of course). I feel guilty when I do ask to take time off, whether it's for an appointment I need to go to or something else I just want to do.
This year's SuperBowl, for example. Originally, I took the day off because I planned to watch my Chiefs play in it (still too soon, so let's just move past that one, shall we?) So when that didn't happen, I took my request back off and went into work instead, even though I knew some friends would be throwing a party and my Dad would be watching it; both which I would have liked to go to. But I felt, since I wasn't invested in the game anymore, that I shouldn't take the day off. I should save that time instead, be a good employee and not make my students cover for me.
But during the event, I was bummed I was missing the party. I was bummed my Dad had to watch it by himself. (Let's just ignore the fact that I couldn't do both things anyway, for the sake of argument.) I was bummed to be at work when I could have taken the day off. Hell, I had already been approved!
I didn't, because I'm already planning on taking the 14th off, for Valentine's Day. Then, I had to take a partial day off on the 7th to do my taxes, which, initially, gave me relief that I ended up coming in to work on the 3rd. Because I didn't want to piss my boss off. I didn't want my student workers, who "cover for me"** to think less of me, because I was taking time off. Or to think I was a shitty employee, not "working enough."
There are a lot of problems to unpack, here.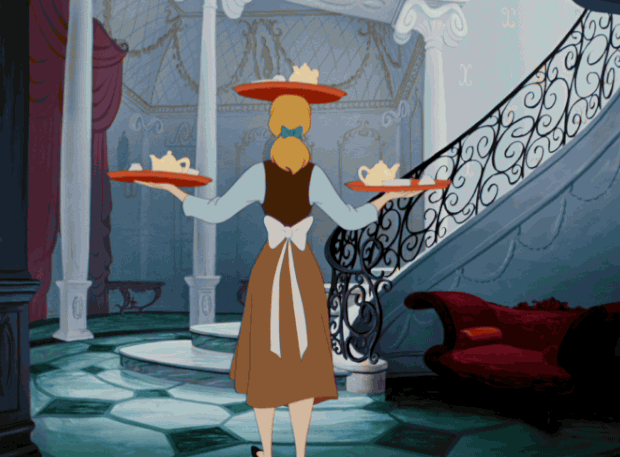 –> Impostor syndrome. Believing that I'm not a good worker because I'm taking X amount of time off, even though, for the past two years, I have exceeded expectations on my yearly review.
–> Anxiety making up fears that don't exist. Like my boss getting upset (I have the best, most understanding boss ever). Or that my students will think less of me for not being at work. Even if they did do that, despite me always being pretty transparent with them, our students rotate through pretty quickly, so it's not a permanent opinion. Plus, I could always discuss that opinion with them and work through it. Also, creating this fear in my head that, if I take off a lot of time (i.e., like taking a planned vacation like I did in October even though I got sick right beforehand, so I had to take two extra days) in quick succession, it will result in termination (always immediately jumping to losing my job in my head, instead of a warning or a discussion). While a bunch of absences stringing together consistently would result in a discussion (and should), I always have such open communication from my boss that this is never an issue. Plus, he always approves any time off I have before I take it and I wish my brain would REALIZE THAT APPROVAL = IT'S OKAY.
–> This is why vacation time exists. Again, I use this time to take time off. That's why it was built in. It's one of the perks of being full-time and not a student employee or working an hourly job that isn't a career-type job. If I have the time (which I always do) and I make sure my duties are done and the desk is covered (which I also do) and get the stamp of approval from my boss (which I also do) then if I want to take time off work to go see a movie or spend some extra time with my family, I should do that.
–> Comparing to others. I also fall into the trap of looking at how often a coworker takes time off work (which, with my colleague and my boss, is almost never, between the two of them) and then it makes me look like I take off work all the time. Yet I'm also 26 and working a night job, while my coworkers are in their 40s and 50s. That's not to say that you can't take off work when you're older–families and life often makes that not the case, regardless of your age! But it's a lot less likely to need to take off for an event at 1pm if you work a regular 8am-5pm, because kids are in school and everyone else is at work. But when the play starts at 7pm, they can just go. I'd have to take off work, which is another element. Due to my hours and regardless of my age, actually, I'm going to probably be taking off work more than my coworkers.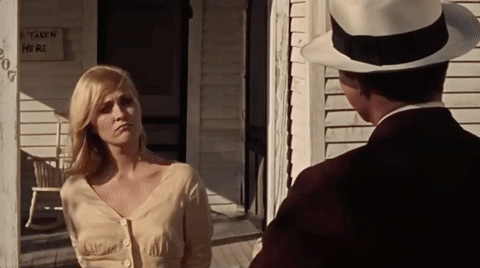 I know that attendance can be an issue at a workplace and it definitely can be a justifiable issue that shouldn't be taken advantage of, i.e., I should have the presence of mind and the knowledge of my job, duties and commitments to know when time should be taken off and when I should really avoid it at all costs (like peak times during the semester). Or, if it can't be avoided, the solutions to potential problems. But at the same time, I have always struggled to take time off without guilt, because I never want to lose this job. I need it too badly to handle that. Yet that is just anxiety talking, because I'm not going to lose my job if I take a day off to watch the SuperBowl. I know this and yet my brain still tricks me otherwise, why are you like this?!
Ever since I started dating my boyfriend, I've found myself taking time off more, because he wants to do things together and he helps me get the courage to ask to do those things when it conflicts with work. Plus, we work opposite schedules and I work nights, so if there is an evening event we want to attend, I'm usually the one taking off work. So sometimes, I worry that I'm taking off "too" much time, even if it's just a day a month.
But I also realized, considering that I never took time off before I met him, that I've always had this problem. Because there were definitely mental health days I should have taken, but just cried in the bathroom instead; days when my period was so painful I couldn't breathe, but just ignored it at the desk; days when I was sick and pushed on anyway; days when I didn't even consider events or invites to things and places if they fell into the 3pm-12am range Sunday through Thursday, because I couldn't take off work. Who can do that?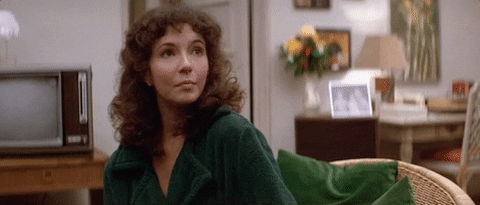 Wow, I did not expect that rant to be that long. I wrote it to, basically, try and remind myself that it's okay to take time off work to live a life. It's important to have a life to live, because that's why we're working in the first place, isn't it? We don't work to just fill up time. We work so we can survive and be able to have a life outside of work. I'm also very lucky to have the job I have right now, with a boss who is super understanding and a coverage system that works well for me. In the future, I might not have that, so I need to appreciate and seize the opportunity to live while it's presented to me. Because I know many others who aren't able to take off work and get denied when asked, because there aren't healthy systems in place to allow them to do so (but that's an entirely different topic for another day).
I don't think I'll immediately take off work all of the time, but I'm hoping that I'll remember this post, the next time anxiety tries to tell me I'm going to get fired after getting approved to go have dinner with a friend who is visiting from out of state. Or wanting to go see my parents after not seeing them for a month. Or going to an event after my boyfriend surprised me with tickets. I'm a good employee and I've got a great work ethic.
Maybe I should put the same amount of effort I do at my job and my goals at living a life worth remembering outside of work, too.
Even if it means I have to take a day off, every now and then.
Cheers.
** My students who cover for me are already working the shift which I'm taking off, they are just in charge of making sure everything gets done, rather than following my delegation.