Last Updated on November 19, 2018 by ThoughtsStained
This might be a little controversial, so strap in, friends.
I'm a pretty big gamer. Considering writing is definitely part of my career and I tie reading into that, too (even though neither of them pay me for it…yet), spending time on my PS4 and playing games is prolly my favorite and most time-consuming hobby. I love it. Getting to become someone else who I can literally see and play as (not just becoming them inside my head when I read) is really incredible and unlike anything else I do.
Mass Effect, Dragon Age, Fallout, Skyrim, Witcher, Arcadia, Horizon: Zero Dawn…I definitely have a certain type of game I like to play. Immersive worlds with enough lore to teach a history class with, massive, open-world maps, customizable (usually) characters who make real choices that actually have impact on the storyline, emotional, provoking, twisting plots. I'm an RPG gamer for life (but, as a writer and a reader, are you really surprised?).
What I'm not so fond of, however, is the way the community sometimes responds and interacts with gaming developers.


Don't get me wrong: everyone deserves to have their own opinion and feel safe voicing it. If you hate any of the games I listed above, that is totally fine. If you want to tell me that, sure, go ahead. But if you want to continually remind me, tagging me in all my social media and constantly bombarding me with that knowledge, that's going to get a little exhausting. Or if you want to continue to tell me how my opinion is wrong, that's a little out of line*.
I'm all about people being able to express their opinions, but I believe there is always a civil and polite way to do so. Like, if I write a blog post gushing about my love for Commander Cullen (and oh boy, could I) and you respond with, "Yeah, wasn't really into Dragon Age because of X, Y and Z issue, but I'm glad you enjoyed it!" Yes, please, totally fine, thanks for reading! Or even, "Nah, I'm more of a Iron Bull kinda girl," not only do I approve, but can we talk more!? But if you just show up and are like, "Actually, Dragon Age is shit and let me tell all the reasons why you're wrong for loving it," please, don't even bother commenting and wasting my time with your negativity.
You're wondering: what triggered this post? It's simple. The community's response to Fallout 76.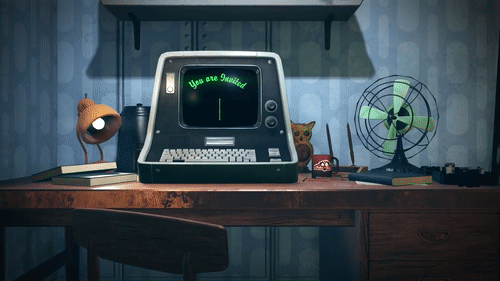 I got into this fandom pretty late, because I was still attempting to finish the main quest in Skyrim eight years later (and have I? You tell me). But my boyfriend got me to try Fallout 4, I fell in love with it and had the issue of wanting to loot everything in any other game I played for months after getting hooked. So when 76 was announced, I was pretty excited! I'm not a big online player (mostly because lowkey I don't have many friends I regularly game with online), but getting to be Vault Dweller with my boyfriend and his friends, during a time when we are one of the first ones out of the Vault? Sign me up!
Of course, there were some nerves from the community around the project, as it was something new Bethesda was trying. Personally, I was just excited it was coming out this year, such a quick turn around after it's announcement at E3 (in my opinion). I knew, however, that playing an online game in the Fallout universe was going to have it's quirks, it's bugs and things that needed to be fixed, especially early on, as Bethesda and their team work to try and figure out how to make this dream of theirs a reality.
We're only a week in and they've already released a patch to fix a lot of those issues earlier this afternoon, going offline to do so. I was a little bummed, because that was during the time I wasn't working (since I work afternoons/nights), but I understood, especially since you're "average" person would be at work during that time, their gameplay uninterrupted. Bethesda has prolly been getting bombarded with feedback since the release, so they wanted to implement some of those major fixes, to make the game more enjoyable to play. I checked their Twitter to see how long they anticipated these updates to take and was blown away by how many people were complaining about a) the quality of the game and b) the fact that it was being taken offline for repairs.
Please tell me you see the Catch-22, there.


And like I said, I get it. Everyone has an opinion and deserves to voice it. But perhaps you should back your opinions with empathy and understanding, too? Like, if you're frustrated by the game and aren't a fan, sure, you're more than welcome to have that opinion. But do you really need to tag the creators and tell them that? Is it really constructive of you to just respond and be like, "This is shit, I'm going to go play Red Dead Redemption 2?" What purpose does that really serve? In the book review community, which I'm a part of, it's well known it's poor taste to tag an author in a negative review. We're not saying you shouldn't not like their book. It's your opinion, please, have and share it! And if the author stumbles upon your review and decides to find out way, that's their prerogative. But to tag them directly in attempts to force them to accept your displeasure?
Just don't do it, fam. Because what are you doing aside causing someone pain by telling them something they created, something they loved, is shit?
Not to mention this is a brand new game, where Bethesda's trying something completely different, and it's only a week old. How about, instead of complaining and blowing up their Twitter complaining about how it isn't perfect, you take a step back and realize that they took the game offline to try and fix the issues you were complaining about. It's an online game that's brand new. It's going to have bugs. It's going to need regular, routine maintenance. Maybe instead of talking about how much Bethesda sucks (they don't) or about shitty the game is (I like it, personally), maybe thank them for working so quickly to fix the issues already prevalent and be eager to get back into it once it's available?
I mean, it's just an idea.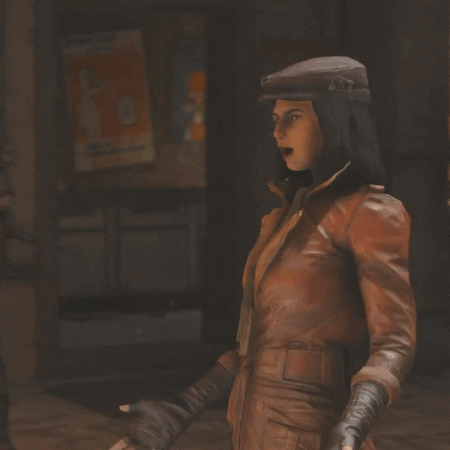 I do want to point out there is a difference between just telling a creator their work sucks unnecessarily and providing constructive feedback, the latter of which can still be just as honest and "harsh," in terms of what you're saying, i.e., I think the game lacks in quality because of X, Y and Z. But the latter also does so in a polite, professional manner, coming from a place of trying to help someone out, usually because they asked for it and are searching to improve, i.e., like beta feedback during testing for games or beta readers for books.
What do you think the intent of the first method is?
When I brought this up to my boyfriend, he added a pretty good point that I hadn't first considered. To me, this need to patch early was obvious, because it's an early game just released. Patches are required all the time (because, don't get me wrong, though I am advocating highly for more empathetic responses from fandoms towards creators who are trying their best, I've had more than one ruined afternoon when I planned to play a game, only to see an update or patch pop up in my downloads when I go to turn on the PS4. But I didn't go tagging the creators and bitching out my displeasure, either). He told me that wasn't always the case and the current gaming culture has shaped this need of outputting games as fast in possible, thus requiring fixes and patches, instead of developers having the freedom and peace to create a finished product as close to perfect as they can, without risking losing fans thanks to the wait. So, in a way, we've created these problems ourselves, according to him. And I can cede to that point, I totally see that.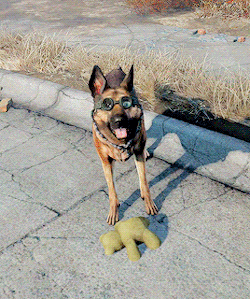 Yet at the same time, just because we've created a culture where everything is expected to be produced rapidly and without flaws, doesn't mean that when they aren't, we should suddenly abandon all loyalty to a company and just bombard with rampant negativity and complaints. I'd just like to see more positivity towards developers, creators and gaming studios who are trying to meet the high demands and expectations of their fans constantly. I'd like to see them be able to take risks, like Bethesda, and not be rewarded with endless waves of complaints and bitching. Or have a game tank (Andromeda), like BioWare, and suddenly feel like the future of their entire company depends on the success of their next release (Anthem), because they don't think their fans will support them otherwise, even though they've given us half a dozen (and more) amazing games and we know they can do so again, if we just support them along the way.
All that being said, I know not every fan responds in this way and I know some of those complaints are genuine, "I just don't like this," kind of responses, not just shredding and ripping apart simply because. I just…feel like we could do better to voice our concerns, our complaints, our conflicts, while still supporting the creators and franchises we love, instead of just tearing them down.
Cheers.
*Granted, there are some opinions out there that are wrong and should be called out, i.e., thinking rape is okay (because it bloody well is fucking not). But I'm strictly talking about gaming culture here and how to have a civil discourse over different opinions about the game within the community. Or tried to, at any rate.