This freakin' brain of mine, friends.
This freakin' brain.
So, as you (might) know, my birthday was last week. *throws celebratory balloons* As such, it was a lot of eating really good food. Including cake. Like, Oreo Blizzard Cake from Dairy Queen (because my family is awesome). Plus, homemade strawberry pretzel salad (because my family is awesome). And letting me choose the restaurants, so places like Olive Garden (because, hello pasta) and Texas Roadhouse (can I have another basket of rolls, please?) were both consumed. It was a glorious weekend.
You know what didn't happen?
Running.
Or working out of any capacity.
Monday's are my weigh-in days. Which, in retrospect, makes me wonder why I picked that day, out of any day of the week, because it's always after the weekend, which is when I usually fall off my eating plan and don't work out at all, so it's probably my "worst" weight of the week (as compared to Fridays, after I've worked out all week and ate well). Yet it's also probably the most accurate, so I'm sticking with it.
Anyway, this morning, I was terrified to weigh myself. In my mind, since I went a little overboard with the birthday shenanigans, obviously I'd gained five, ten pounds back and I was going to lose all motivation I had to keep up this lifestyle I've now officially kept up with for a year and suddenly I've become the cow I always thought I used to be, before.
Dramatic, right?
Everyone told me to skip weighing, do well this week and then weigh next week. And I wanted to do just that, but I couldn't. I wanted to be honest with myself.
So I weighed.
And gained 0.08 pounds.
Then, I ran three miles and weighed again, just for shits and grins.
And was right back where I was last week, perfectly maintaining.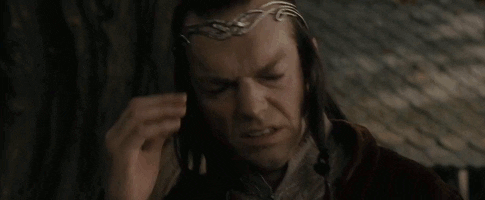 I know.
I know.
You gotta love that overactive imagination, right? That over-thinking part of my brain that just so happens to be more powerful than other part of my brain? Yeah, it definitely took over this weekend, being so nervous that a couple days of not eating the best was going to ruin a year's worth of progress. But I don't believe that was the main factor, the main influence, for my over-thinking.
It was fear.
You see, the most amazing part about this lifestyle change; about losing 30 pounds of my 40 pound goal; about figuring out eating habits that are healthy yet aren't restrictive; about incorporating working out as part of a routine (and a main part, at that); the most amazing part about all of this has been the self-love I've finally experienced, after so many years searching for it and failing to find it.
Ever since 7th grade and I first slipped into the 180 pound range, I've hated myself, physically. And that hatred manifested, through depression, into practically every area of my life.
For years.
Until this past year.
As I've discovered my strength, I've discovered a pause to look in the mirror when I usually stared at the ground. As I've discovered my control, I've discovered the excitement to go shopping for a new pair of jeans instead of dreading it. As I've discovered a healthy lifestyle, I've discovered the joy of releasing endorphins, actually creating the way my body looks, enjoying foods that I make myself and eating a healthy amount, all alongside discovering a love for me, and my body.
It's an incredible feeling. Addictive, really.
I never want to go back to what I used to feel. I never want to hate myself again.
So when I mess up, I get scared. Because I've messed up before. Over and over again, I've messed up, which is how I got to 200 pounds in the first place, being labeled as in the "obese" category at the doctor's office. And though realistically in my mind, I know that a few days of poor eating, or a week of not exercising, isn't going to kill me. Hell, gaining a pound or two back isn't failure. If nothing else, I should be confident that I can conquer any obstacle, now that I've already done what used to feel like an impossibility, so whatever I gain back, I know I can lose it again.
Yet the fear remains.
And that's the next thing to conquer.
It's especially prevalent now, that winter is here. Because I know I'm not going to run as much as I'll want to. It'll get cold or the weather will get bad and I'll have no desire to run at all, let alone leave the warmth of my bed. I'll want to eat warm, filling food and play video games. Plus, we got Thanksgiving coming up, not to mention Christmas. And all that Halloween candy still to eat. It's the holiday season, paired with the worst weather to run in, basically setting me up to not lose weight. Or maintain, which is my goal. And potentially gain.
I know that, if I set my mind to something, I can achieve it. I know that, if I focus on the unrealistic roots and unfairness of this fear, I can overcome it. I know that, if I learn to embrace forgiveness on the times when I mess up or the weeks that I don't do very well, this fear will quietly become silent. I know that.
Now, it's time to learn it.
Cheers.