Last Updated on April 15, 2020 by ThoughtsStained
Hello, lovelies.
Nothing like learning about yourself during a lockdown, huh? I've recently realized that I'm happiest when I'm being productive.
I'm still not 100% sure how I feel about that fact.
But it is, indeed, a fact.
What I've always known about myself is that I like to stay busy. I have a lot of dreams and a lot of goals and I've always been an overachiever. In both middle school and high school, I played sports, managed sports, was in clubs and honors classes and just didn't really know what it was like to not be doing something. Especially since I was also writing stories and novels and reading like I couldn't live without the hobby.
College looked no different. President of a few clubs, participated in a few more, always taking over the full-time recommended hours, two jobs, major and minor, wrote a 50-page undergraduate thesis just because I wanted to; not reading or writing as much, but definitely still pursued those, too, on top of my blog.
Post-college (I'm sure we can all guess where this is going)? Yep, got a job working full-time after dropping out of grad school and wrote a ton more and still read books, and it started to feel like not enough. So I started blogging regularly, eventually reaching the status of a book blogger, posting multiple times a week, reading ARCs, participating in blog tours, doing interviews. And I did a few internships. And I wrote eight novels (from middle school to now, not just in the five years since I graduated college, good Lord). And I read a ton of books. And I started working out. And I got a dog and trained her and started taking her for walks. And I joined a short story blog. And I become a judge for SPFBO two years in a row. And I opened my own editorial business.
And and and and…
Trust me, I'm just exhausted as you are reading all of that.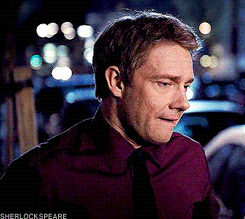 Before I'm attacked about overworking myself, relax. I recognize that I've overreached a little bit and am doing too much. I'm cutting back, slowly but surely. And yet, this is when I thrive the most. Sundays have become my favorite days of the week, because it's a day when I plan to be productive, usually looking something like this:
After sleeping in, I cook breakfast and then I clean the entire apartment. Then I catch up on reading blogs after not reading them for the past week. I read for fun or for SPFBO and then I write my blogs for the week, planning three posts (if I have time). I take a long shower and shave and pluck my face and do my hair and paint my nails. Sometimes, I'll write. I'll make a good dinner or maybe a dessert to snack on throughout the week. And then I'll wind down with video games or a movie before bed.
That's an average Sunday. And I love it. I really thrive when I'm able to be productive. And I'm honestly not sure whether that's a product of the (albeit very bad) pressure from society that productivity equals worth, a result of how I've always been hardwired or a little bit of both (I'm leaning towards the last option).
But, with this lockdown, I've had time to reflect on that. Because the pressure to be productive is immense. And suddenly, it still doesn't feel like I'm doing enough. Maybe I should try and get involved in this contest or adopt this hobby or learn this language. I should be using this time to get a six pack and catch up on all my movies and TV shows and beat every video game, on top of cooking dinner from scratch every night. I should learn gardening and finish every home project and write all of the novels in my head and read every book on my shelves. Oh, but don't forget basic hygiene and sleep and the fact that I'm still working a 40-hour work week, albeit remotely.
That pressure is ridiculous.
Even as someone who enjoys being productive, who thrives on it, I feel it.
Which sucks, because I'm not planning on learning anything new or dramatically changing anything with "all this new free time." Sure, I am still hoping to cook something new twice a month and I'm hoping to maybe use this time to learn how to braid my hair and try and work out more, I'm not doing anything drastic. The every day is enough and plenty for me. So when I don't be productive; when my depression gets to me or the news is too much or I just want to play video games and pretend like my responsibilities and commitments don't exist.
It sucks. The guilt is there. And it is overwhelming.
Even though that rest is needed. Even when my body is aching for a break and trying to give the only cues it knows to get me to slow down. Even through we're living through a global fucking pandemic and these expectations I've always held myself to, so much so that part of my happiness is tied to it, may not be feasible to uphold right now.
I'm not sure if it's a good thing, that a part of my happiness is tied to productivity. I know it's something I need to focus on more, as I've found myself being judgmental of those who don't share that drive or need to be productive (sorry, babe). Which I have no right to be. And I've recognized it and I'm working on it. But I also know that sense of accomplishment each Sunday evening feels so good and I always hope to replicate it the next day. Some days I fail and others, I don't.
I dunno. I don't really have a closing for this rambling. Just some insight I've learned about myself and curious if others experience this or if this is a completely foreign concept to you! Let me know your thoughts in the comments and I hope you and yours are staying healthy and safe right now.
WASH YOUR DAMN HANDS.
Cheers.