Title: The Sword of Kaigen
Author: M.L. Wang
Published: February 2019
Amount Read: 100%
Rating: 10 out of 10
Blurb: A mother struggling to repress her violent past,
A son struggling to grasp his violent future,
A father blind to the danger that threatens them all.
When the winds of war reach their peninsula, will the Matsuda family have the strength to defend their empire? Or will they tear each other apart before the true enemies even reach their shores?
High on a mountainside at the edge of the Kaigenese Empire live the most powerful warriors in the world, superhumans capable of raising the sea and wielding blades of ice. For hundreds of years, the fighters of the Kusanagi Peninsula have held the Empire's enemies at bay, earning their frozen spit of land the name 'The Sword of Kaigen.'
Born into Kusanagi's legendary Matsuda family, fourteen-year-old Mamoru has always known his purpose: to master his family's fighting techniques and defend his homeland. But when an outsider arrives and pulls back the curtain on Kaigen's alleged age of peace, Mamoru realizes that he might not have much time to become the fighter he was bred to be. Worse, the empire he was bred to defend may stand on a foundation of lies.
Misaki told herself that she left the passions of her youth behind when she married into the Matsuda house. Determined to be a good housewife and mother, she hid away her sword, along with everything from her days as a fighter in a faraway country. But with her growing son asking questions about the outside world, the threat of an impending invasion looming across the sea, and her frigid husband grating on her nerves, Misaki finds the fighter in her clawing its way back to the surface.
Thanks for stopping by to check out another review of one of the finalists for SPFBO 5! I know I really came down to the wire on a lot of my reviews this month, so I appreciate your patience.
So, The Sword of Kaigen. How am I even supposed to review this masterpiece? Very well, I'll attempt.
Strengths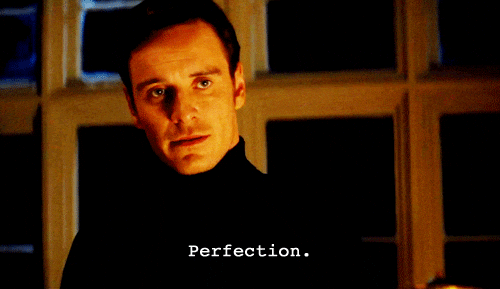 Am I allowed to have just be my review? Is that enough?
No?
Okay, so I bloody loved The Sword of Kaigen, to the point where I can't put it into words. I loved the slow build of the beginning, the way it was introduced me to the beauty, challenges and intricacies of a Japanese-inspired culture. The magic was incredible. The pace was spot on. I found myself unable to stop reading, especially in the later half of the novel, when things start to really pick up. I was wowed by the characters–Misaki and Mamoru, in particular–and the writing was just so beautiful. I loved that Wang wasn't afraid to shy away from depicting gore and the heartbreak of war. I was overjoyed to see the character growth so many characters experienced and to get some really quality introspection from our characters.
A few particulars that made me truly impressed, captivated and completely wowed by this novel:
The way Wang interwove telling the past and the future within the narrative. She didn't use page breaks, but instead was able to seamlessly switch back to telling us something in-scene in the past, before switching back to the present, without ever confusing me what was going on. That floored me. I don't think I've ever seen that done with this level of mastery.
I'm usually a pretty quick judge of character and it's hard to get me to change my mind about a character if I initially dislike them, unless I get to see their growth throughout a series. Here, I hated a character. Truly, truly hated them (due to loyalty to another character, but I'm being purposely ambiguous, to avoid potential spoilers). Even when I could tell the narrative was trying to get me to forgive them, I still couldn't. It had run too deep. But then I kept reading and finished the book and found I not only forgave them, but I understood where they were coming from and was happy how the book ended, without even realizing that Wang had convinced me they were worth the change of heart!? That level of character development and manipulation of my feelings deserves nothing but a major round of applause.
I love Misaki. I will die for Misaki. I will not be taking any more questions at this time.
There was another scene or event that happened where I didn't think Wang was going to go there. And then she went there and that raised my esteem for this novel.
Honestly, I just loved this novel. I had already purchased it and planned to read it before SPFBO, but I am very grateful for this contest for forcing me to not wait any longer to do so. After I finished it, all I wanted was to read more and find out what happened next. I NEED more. I just wish I could see what happens next. *cries forever*
Needless to say, M.L. Wang won herself a fan from me and I have no doubt I'll read whatever she publishes next.
Weaknesses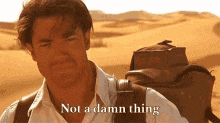 Seriously. I can't come up with a single thing.
In sum, I fucking loved The Sword of Kaigen and I hope you all pick this up this book and read it for yourselves, too. I highly doubt you'll regret it.
I rate this book 5 gems out of 5, 5 stars on Goodreads and a 10 out of 10 for the purpose of SPFBO.
Read on!