Last Updated on December 7, 2020 by ThoughtsStained
Oh, lovelies.
Hi there.
This is a post I definitely hoped I wouldn't have to write, but I'm also…not surprised that I'm writing it?
Guess who still hasn't adjusted to a new routine since starting a new job?
Don't get me wrong: changing jobs was 100% the right move. I am so much happier in my current job. It has a sense of purpose my previous job lacked, it allows me to help students and still work in the university setting and apply my strengths where my previous job didn't. I get to work day hours and have a normal eating and sleeping routine, which is huge. And I can definitely tell I'm happier overall, though I'm still struggling with anxiety and depression and stress.
A lot of which, actually, is tied with not "having time" to complete the things I want to complete.
My blog. My writing, my novels. Reading. SPFBO commitments. My editing business. All of these things I was able to work on at my previous job, petting two birds with one pat. Now, my time at work is completely dedicated to, you know, actual job duties (what a bloody concept), so after you factor in a 30 minute drive home (that is usually only 10 minutes, but hi university traffic), a 15-20 minute shower and cooking dinner, I usually have a rough 3 to 4 hours free to relax before I have to go to bed and get enough sleep.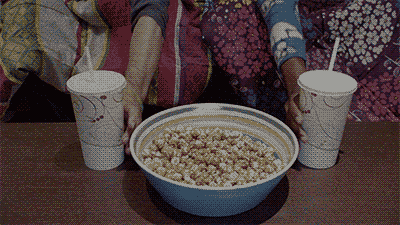 That's a good chunk of time, but when you add in so many commitments/hobbies/joys that I want to stay consistent in, plus spending time with my boyfriend, plus playing with my pets, plus PS4 down time to relax AND any errands that might pop up…
That's a lot of stuff to fit into such a short amount of time.
Not to mention the days I meet my Mom for dinner or decide to meet up with some friends. Or the fact that none of that includes working out or taking my dog for a walk, both things I want to start doing regularly after work.
I also never anticipated how exhausted I would feel sometimes, after work. When, despite having the time and the opportunity, the last thing I want to do is try and figure out a plot hole or work on a new post when I can just curl up on the couch and panic fire for a few hours and completely relax my brain.
But then, comes the guilt.
I haven't written a blog post in over two weeks.
Until yesterday, I hadn't blog hopped all of January.
I have been reading The Blinding Light for almost six weeks now.
I just finished my first SPFBO book and it took me four weeks when it should have taken one.
My outline has sat for weeks untouched, unopened, when I have a goal date of writing new material starting next week.
All of these things I want to do, all of these things I need to do. My dream of becoming a published author is not going away and I already know I'm a little more depressed in some ways because I haven't had the time to create. I miss reading, because it helps relax me. I love my blog, the outlet it provides, as well as reading all the blogs I follow, because they are just so much fun to read and enjoy. It's also a way to build my platform and my brand as an author and I hate not being able to give it the time it needs; hate feeling guilty for not reading enough, so I'm not writing enough reviews, or not posting enough and then feeling guilty because suddenly my audience is going to disappear because my content is no longer posted frequently enough to be worth it.
*exhales*
But, I also changed jobs so my schedule would change. So I could see my boyfriend more. So I could have time to meet friends and family for dinner. So my boyfriend and I could play games together.
Which, of course, is going to cut into those other things.
So, this is just a really long rant to say I'm still trying to get all of this figured out. Especially since none of this is fitting that ideal, is it? You know, the images and stories that media portrays of the overworked individual getting home late off the subway from work, eating a pizza and eagerly diving in to work on their novel until the late hours of the day, because that drive is always with them and never broken. Or the Mom who waits until her kids are asleep and writes until 2am and still gets up at 5am when they wake her up. Or the woman who gets up at 5am to work out before she gets ready for the day and still manages to slay on her day job.
How do they all do it?
How do they handle the guilt when they can't complete it all?
When they just need a break?
I sure as hell don't know. Maybe it's because none of those people truly exist; that such a standard, like many set and preached by society, are both impossible and improbable.
Or, perhaps they just gave themselves time to figure it out and were a little more forgiving than some of us are towards ourselves (read: me). Maybe they recognized being over-committed after they couldn't double dip with time any longer and learned when to cut back and what they needed to double down on and protect, prioritize. Maybe they gave themselves permission to adjust and binge playing PS4 every night while they figured things out…even if it took them weeks longer than they ever anticipated.
That's what I'm hoping, anyway.
Cheers.