Last Updated on September 5, 2019 by ThoughtsStained
Hello, lovelies!
Got another rant for you today, this time coming in a form that many of you are probably familiar with, if you've been a long-time follower of this here blog: bitching about how difficult it is to survive financially as a twenty-something millennial in the year of our Lord 2019.
You see, it's supposed to be fall, now. *glares at the 95+ degree heat currently outside* It's the start of the best time of the year and I am just so ready for it. I love Halloween, I love the fall decorations and I am just so very excited for the temperature to drop, the leaves to start turning and to kick off the holiday season.
But I was out with my boyfriend the other day and I asked him if we could stop by a few stores that I knew would have some awesome fall decorations. And they did and I was getting all giddy with how adorable some were and began daydreaming about how amazing it would be to be able to decorate our home up for my favorite season.
Of course, we left the stores empty handed, because we had to go buy groceries and there went our spending money for the month.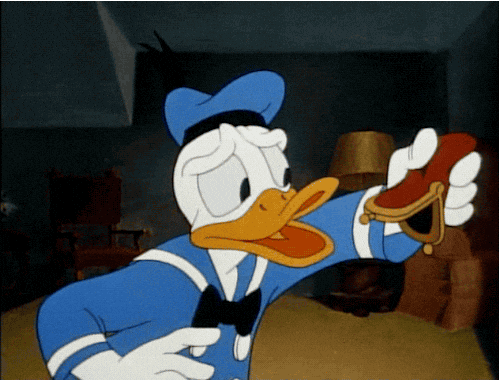 I live paycheck to paycheck. Now that we've moved into a bigger space and our rent increased, the money I used to be able to put into savings goes into my rent. I haven't gotten a raise in four years since I started my full-time job and, even if I did, it would have to be a substantial one at that, because I'm just on the cusp of the next tax bracket. So, a 1 to 2% raise isn't going to cut it, since my tax amount would go from 12% to 22% and I'd actually be bringing home even less than I did before. But if my company hasn't been able to justify giving me a raise in four years, how am I going to convince them to give me a 5 to 6% raise and make it actually feel like a raise?
Oh and the whole second job thing? Would potentially consider it, even though I fully believe I shouldn't have to sacrifice my free time working more than 40+ when I should be able to live off a full-time job, full stop. But I also can't afford to owe in taxes and I barely get a return every April, decreasing every year so far. I'm already putting a risk in with opening my own Editorial Services, but it's something I want to do too much to let the fact that I have to pay anywhere from 15-30% of what I make as a freelancer in taxes.
My boyfriend also lives paycheck to paycheck, after company layoffs forced him to find a new job that is less than half of his previous salary. We haven't been on a date night (our traditional dinner and movie) since that layoff, back in the spring. I can't remember the last time I purchased anything other than groceries, gas or paying my bills. I am still trying to pay off moving expenses because I have hardly any extra money to put towards the credit card I had to use in order to afford to move in the first place.
And I'm just tired.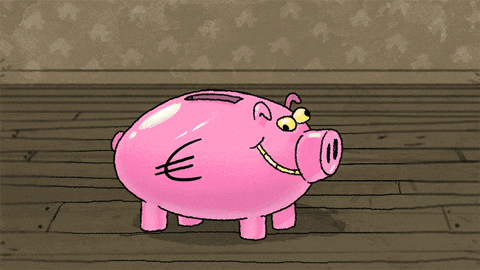 I'd like to be able to buy a new pair of jeans without throwing up. Be able to meet a friend for a $10 lunch once a month and not feel like I made a horrible financial decision. I'd like to be able to have both a traveling savings fund and an emergency savings fund. I'd like to be able to actually do the physical therapy I'm supposed to be doing to get my back back in order, instead of only going to three sessions out of a recommended 48 and just living with the fact that I can't use my lower back much.
I'd like to be able to buy a cute pumpkin decoration just because I want to, without trying to justify the desire as a need or feeling like I've made a grave error doing so.
But I can't.
Because the world just isn't set up to help you out financially unless you're in the top 1%, making so much money you have no idea what to fucking do with it. You're just not meant to be able to be comfortable, instead always scrapping by, never truly getting your needs met without sacrificing something else in the process (time, happiness or other purchases, just to name a few).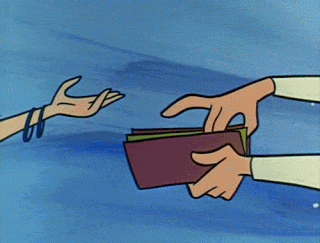 I work hard. I have a degree I earned that now, the debt I acquired to earn said degree is suffocating me. Yet I couldn't have this basic skills job that I have without that Bachelor's degree. And whenever I think about trying to find a new job, so many now requires a Master's, for entry level work. Or, I'd have to move out of state, where job markets are a little more feasible, yet guess what is requires to move out of state and break your lease and put down a deposit on another lease? And guess what I still don't have?
It may sound like a bunch of excuses, perhaps some entitlement, but friends, I am tired; tired of working 40+ hour weeks and still not even being able to take my boyfriend and I to see a movie we really want to see even once a month. I am tired of feeling guilty of spending money the minuscule number of times I do and tired of never spending anything on anything but living expenses. I know there is plenty to do that is free–trust me, I am well aware–but I truly believe that you should be able to have some spending money to do with what you want every month and not have to justify it aside that you want to eat out that night, you want that decoration, you want to spend it on these things; that part of our happiness is having that level of security to be able to budget in having money to spend.
I've never felt it.
But hot damn, would I like to.
Cheers.