Welcome back to Top Ten Tuesday! Once hosted by The Broke and The Bookish, it is now hosted by That Artsy Reader Girl. It's a weekly book feature where a topical list-prompt is posted and readers respond with their top ten for that prompt. Yours truly tends to go over ten, but hey, what can a passionate reader do?
This week's topic is: Bookish Items I'd Like To Own
I thought this week's topic was a really fun one! It definitely made me think a little bit, although I had a couple of items off the top of my head, but doing the research for this list was not only fun, but great for my ever-growing Christmas list. 😉
---

Bookshelves: This may seem like a "cheating" item, but since I'm currently sharing a small apartment with my boyfriend and all my books are either living in boxes or stuffed into nooks and crannies where they can fit, I think the top item on my list (except for a house big enough for my books to live in) is for matching bookshelves that can hold all of my books. I'd love either a really dark mahogany color or all black bookshelves. But definitely my own personal library with book shelves big enough to require a built-in ladder…
---

Book Scented Candles: I always think these are the neatest things! I've wanted to increase my ability to be artsy and take awesome pictures as part of my reviews, but I'm not just not at that level, yet. I also don't think I could just save these for picture-taking only, though, because I buy candles so I can burn them and enjoy them. But I've always wanted to get a couple and see if they do smell as wonderful as I think.
---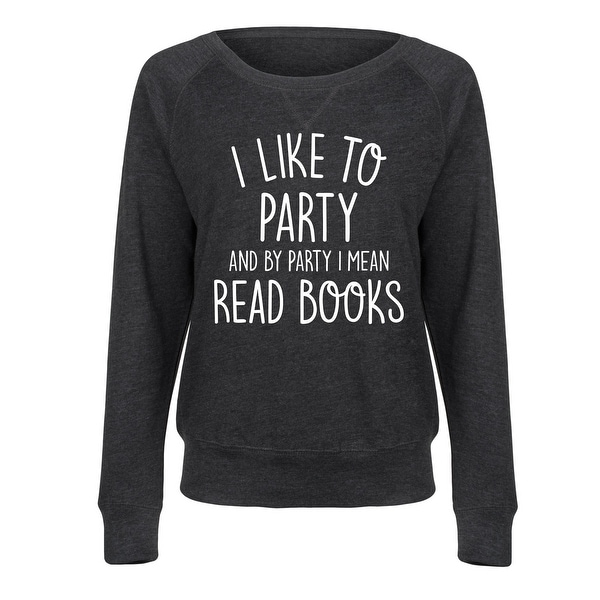 Bookish Attire: Half of the clothing on my Christmas list is definitely sweatshirts related to bookish sayings that are usually a more polite way of saying, "Fuck off, I'm reading." And one day, I definitely plan to own one of these crewnecks and then never take it off.
---

Outdoor Yard Sign: I'm not crafty enough to make something as amazing as what is pictured above myself, but once we have a house with a yard, you bet I'm going to pay someone else who is this level of crafty to do it for me, because I've always wanted a fun yard sign like this (and most definitely Lord of the Rings related).
---

Bookish Soap: I haven't seen too many of these, but those I have seen, I think they are so ridiculously clever (I definitely love the "Writer's Block" soap I've seen and always meant to buy some, if it wasn't sooooo expensive). But clever puns related to house hold items based off some of my favorite stories? Yes please, sign me up.
---

Themed Bookmarks: I find it funny that I added this to my list, because I honestly have been using the same bookmark I got from my local bookstore for the past…who knows how many years (and it's stained and ripped, but I can't bring myself to use anything else). And if I looked for and found any beautiful bookmarks based off some of my favorite books, I think I'd totally get them and display them, instead of actually use them for their purpose. Who knows, perhaps once I start making my library, I will!
---

Maps: I definitely wish it was easier to buy more prints of maps from bookish worlds we love. I have a plethora of maps of Middle-earth (of course) that are my pride and joys and I've collected quite a few video game maps, as well. But there is some stunning mapart inside books, so why aren't those prints a thing!?
---

Funko Pops: I recently start collecting some of these (but mostly for video games) and I think it'd be fun to start looking in more of them for my favorite books, too, as some additions to help spice up my bookshelves once they exist (see how important these bookshelves are!?).
---

…More Books?: You laugh, but my face is stone serious. If my library doesn't compare to Belle's (just filled with fantasy, science fiction and smutty romances), I've done something wrong in my life.
---
And there's my list! I didn't get reach the full ten, but honestly, I really like my choices and now I'm suddenly wishing that I made a little bit more money or that spending money didn't give me so much anxiety, because I really want to start buying some items off this list!
But tell me about you! Any items on my list that are on yours, as well? Anything you're surprised I didn't add? Add your link from your Top Ten Tuesday post so I can make sure to check yours out, too, and thanks for buying me something off this list for Christmas, you sweet gem of a person, you stopping by and reading!
Read on!