Last Updated on December 8, 2020 by ThoughtsStained

Top Ten Tuesday is a weekly meme hosted by The Broke and The Bookish, where a different theme is posted each week and book bloggers respond. This week's theme is: Top Ten Books Featuring ________, where you get to fill in the blank. As I'm sure you guessed from the title, I had a particular topic in mind.


This list is going to be an interesting mix, because while I immediately thought of quite a few books off the top of my head, I realized I haven't read as many books featuring dragons as I thought I did. So, the first half of this list features books I have read and the second half comprises of books I've found that I now want to read.
Books I Have Read:
The Inheritance Cycle
By: Christopher Paolini

I'm sure this series comes to mind for a lot of people, because it's a pretty freakin' awesome series. Plus, it truly sparked* my dream of becoming a dragon rider or befriending a dragon, because how freakin' awesome was Saphira. AND, it was the first series that really got my brother into reading and that will make this series special to me always.
The Hobbit
By: J.R.R. Tolkien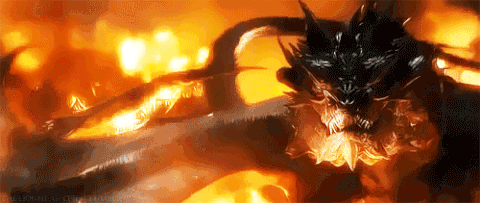 A dragon that needs no introduction.
A Song of Ice and Fire
By: George R. R. Martin

The only thing better than one dragon is three dragons. But don't piss them off. Or mess with their mother.
Dragonology: The Complete Book of Dragons
By: Ernest Drake

So, I can't tell you what ignited** my passion for dragons, but it definitely started out really young. So much so that my Mom bought me both the Dragonology book and accompanying manual, which I devoured. I even memorized and wrote in my journal from the "Dwarven Ruins" that was included in this. For years.
Here, There Be Dragons
By: James A. Owen

A dragon collection is not complete without reading Owen's work.
Dragon Champion
By: E.E. Knight

Honestly, I cannot remember much about this book. I do remember that it was told from the POV of a dragon and the anatomy and the way dragons' function was told in excruciating (yet awesome) detail. It's a series I've always wanted to go back and finish, considering I never continued after this first book (which I enjoyed, even if I can't remember much of it).
Books I Now Want to Read:
A Wizard of Earthsea
By: Ursula K. Le Guin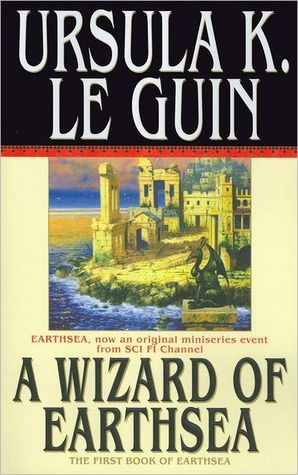 As a fantasy and sci-fi reader, I think it's almost shameful that I haven't read anything by Ursula K. Le Guin yet. I even own a copy of this book. AH.
His Majesty's Dragon
By: Naomi Novik

I'm not kidding, I've walked by this book and picked it up so many times at the bookstore, only to give into the truth of my empty wallet and place it sadly back on the shelf. I really need to stop doing that, because I've always wanted to read this author. So what I should do is visit a library. Le duh.
A Natural History of Dragons
By: Marie Brennan

This series has always fascinated me by their covers. I really need to see what adventures lie underneath.
Assassin's Apprentice
By: Robin Hobb

WHAT? I didn't realize this series had dragons!? *skyrockets up towards the top of the To-Read List*
An interesting observation: all the books I have read are written by men, whereas all the books I want to read are written by women. I don't think there is anything deeper to read about from this, but I just thought that was interesting. And my To-Read List has only grown. It needs to stop doing that.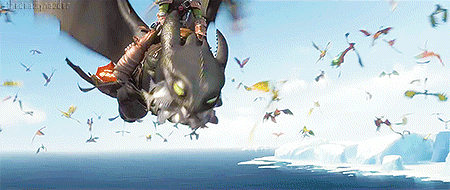 Read on!
*Oh c'mon, that pun was fantastic.
** Okay, now it's a bit overkill. Yet I can't apologize.