Last Updated on November 6, 2018 by ThoughtsStained

Welcome back to Top Ten Tuesday! Once hosted by The Broke and The Bookish, it is now hosted by That Artsy Reader Girl. It's a weekly book feature where a topical list-prompt is posted and readers respond with their top ten for that prompt. Yours truly tends to go over ten, but hey, what can a passionate reader do?
This week's topic is: Backlist Books I Want to Read
And I have to keep this down to ten?
And I'm cheating by listing authors and their careers instead of specific books, this is fine.
That's the true challenge, right there. My TBR list on Goodreads is just absolutely mental and since I've been on a ARC binge, my backlisted books just continue to get pushed further and further down. One day, they will make a position where I can sit and just read forever yet still be able to pay my student loans so I won't have this issue ever again…
…right?
---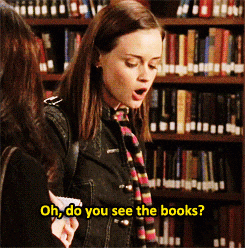 Authors I Haven't Yet Read: Though I feel like this list could be endless, these authors I definitely still need to read because I know I'll love their books, yet I just haven't gotten into their books and have no valid excuse as to why? Some, I've just forgotten they existed and they got lost in the shuffle, like in Novik and Staveley's cases. Or, for Robin Hobb, I am 95% positive I already own all of her books, I just haven't actually picked up the first one yet.
*sigh*
Robin Hobb
Brian Staveley
Naomi Novik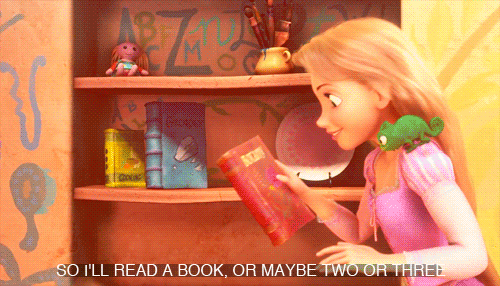 Authors I Still Need to Finish: I wish this list wasn't as long as it is (and I even shortened it). My brother has this philosophy that he either doesn't start a series until it's completed or he reads what is available straight through. While I'm not sure how good that first method is (especially for debut authors, whose continuation of their series depends on the sales of that first book, so waiting actually hurts them), I think it might be a good idea for me to start looking into trying to read series straight through. I've been doing that with Brian McClellan recently and it's been really lovely to just binge through his books and actually be able to remember what's going on when I start the next one.
That's the major problem with most of these authors below. I've prolly read the first book or two in a series and then got sidetracked with something else, so now, I have no memory of what I read, only that I loved it and need to read more. But now, I've created the problem for myself that I need to reread, which isn't a bad thing, but then there are so many great new books releasing I want to read, too…
Evie Manieri
Mark Lawrence
Steven Erikson
Brian Staveley
Michael J. Sullivan
Bec McMaster
Tessa Dare
Peter V. Brett
Naomi Novik
Ari Marmell
---

Perhaps one of my reading goals for next year will be to balance it out a little better, between the authors that I want to get caught up on and the new releases I'm dying to read. I guess the good thing about all of this is that there is one issue I'll never have: the lack of something good to read.
Read on!