Last Updated on April 23, 2019 by ThoughtsStained

Welcome back to Top Ten Tuesday! Once hosted by The Broke and The Bookish, it is now hosted by That Artsy Reader Girl. It's a weekly book feature where a topical list-prompt is posted and readers respond with their top ten for that prompt. Yours truly tends to go over ten, but hey, what can a passionate reader do?
This week's topic is: First Ten Reviews
Aha.
Aha aha aHAHA.
Yeah, this trip down memory lane is definitely cringe-worthy. I wrote my first book review over the summer of 2016, three years ago (!!!) and I've written quite a few, since then–almost 200 more, according to Goodreads. My style has definitely changed over the years (as well as the quality of writing, I like to think) and I am actually proud of that evolution.
A few elements, however, despite the growth, have certainly stuck. My quirkiness, most namely. My reviews have never really followed any structure of critiquing the finer elements, like plot, worldbuilding, characters, etc, though I often bring up all of those elements. Instead, they have always talked about how a book makes me feel, oftentimes in a rambling or rantish way, which is why I often incorporate a lot of cursing, ALL CAPS, italics and strikethrough moments. But I also usually tell a story within the review (of how I discovered the book, for example), which isn't common, but definitely On Brand for this one.
So, let's check them out, shall we?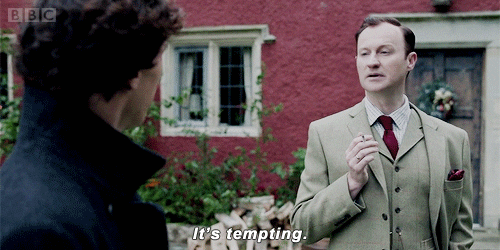 The Broken Eye by Brent Weeks: The review that started it all. I'd never written a book review before, but finishing The Broken Eye had left me positively reeling and I just…I just had to get something written down. And then I found that I kinda liked the whole book reviewing thing, so my blog–which had already been a space I'd been using off and on–became a lot more active and it's completely changed my life, honestly.
The Last Wish by Andrej Sapkowski: Again, start off with a story completely unrelated to the story being told in The Last Wish, instead lamenting about my experiences with the video game franchise before actually talking about the book at all. *shrugs*
Chains of the Heretic by Jeff Salyards: I like that I pulled a quote and started off with that. I wish I did more of that, honestly. (Also, do we have another story-inside-a-review moment? Yep. Three out of three, so far.)
In the Highlander's Bed by Cathy Maxwell: I have some romances thrown in here! This is important not because the review itself is particularly good, but because I loved reading this genre, but was shamed into believing I couldn't admit that most of high school and college. So I was proud of myself for embracing my love of this genre, even if it took me a while to do so.


How A Lady Weds a Rogue by Katharine Ashe: My reviews got a little shorter as I started to find my groove, but not by much. Longer reviews, on average, seem to be my jam.
The Stand by Stephen King: I think this is one of the first reviews where I start to try and mimic some of the elements in the book within the review itself, like I did with the quote at the end. I didn't do this a ton, but I did a little bit, offering small homages to the book I just devoured. Definitely an unconscious choice to stop doing that, as I found my voice more, but I dunno. Sometimes, I miss it.
The Pagan Night by Tim Akers: Remember how I said above that my reviews were getting shorter? I lied.
Seven Secrets of Seduction by Anne Mallory: Apparently, I loved this book a lot, but can I remember a lick about it? Nope, nope, nope.
Blood and Iron by Jon Sprunk: Oooh, look at that sassy opening line? I see you, past me!
Warlock Holmes: A Study in Brimstone by G.S. Denning: Wow, the length and the sass don't hide at all in this one, instead coming out in all of their glory.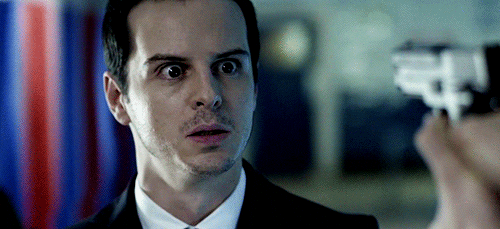 It was sorta fun to go back through and look at my first reviews. I'm really glad that I've got a little bit more of a format going, for my current review style–and that I'm reading more, in general–but I'm also glad that I'm still having fun with them and that the elements that made me fall in love with writing reviews in the first place–by being a storyteller and my quirky self–have stuck with me, even as I've learned how to be a better blogger, over the years.
Thanks for sticking with me throughout this journey, friends! Whether you've read one of my reviews or all of them, it really means a lot to have this community and be a part of it. Here's to many more years talking about the books we love!
Read on!
PS: Oh yeah and 10/10 of these reviews have my imbedded stories within them, so yeah, that is definitely a Brand for yours truly. 😉