Welcome back to Top Ten Tuesday! Once hosted by The Broke and The Bookish, it is now hosted by That Artsy Reader Girl. It's a weekly book feature where a topical list-prompt is posted and readers respond with their top ten for that prompt. Yours truly tends to go over ten, but hey, what can a passionate reader do?
This week's topic is: Things That Make Me Pick Up A Book
There are a lot of different aspects that make me want to pick up a book, but the ones listed below are usually what push me over into actually checking out or buying a book only for it to sit unread on my shelves for years while I continually get distracted by other books because my TBR list is daunting and endless:
Cover: I wish I wasn't like this, but I have to be honest with myself and say that I am totally guilty of this. I judge pretty highly based off a book's cover. Hell, half of the time, if I fall in love with the cover, then I'll add it to my To Read list without even reading the synopsis on the back. If an author I love writes a book with a cover I hate, I'll probably still read it. But if I don't know an author and I'm not in love with the cover, I'll…probably pass it by until something else happens to convince me to give it a shot.
Genre: This is huge for me. I am very much a genre-focused reader. My main jams are fantasy, science fiction and romance, but I have my preferences within these, like: epic/high fantasy, urban fantasy and flintlock fantasy; lighter, crew-focus sci-fi; steampunk and regency romances, amongst others. Sometimes, I'll read a thriller, mystery or historical fiction to mix it up, but I really struggle to read anything contemporary, because it's just not my jam.
If It's Part of a Series: This might be a weirder one, but if it is the start of a series, I'm more willing to give it a shot than if it's a standalone, honestly. I want to be invested for a long haul and have time to fall in love with these characters, instead of only getting one book. Of course, I'll still read standalones, but I definitely prefer series.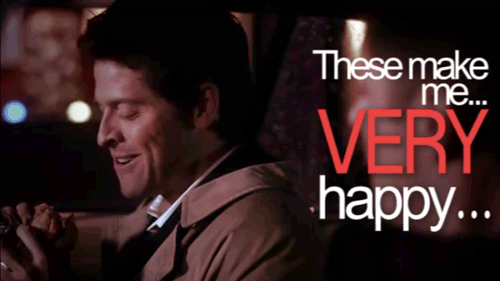 The Book's Size: Another weirder one, but if the book is less than, say, 400 pages, I actually…grow a little wary of it? Like, I want BIG BOOKS. 600 pagers are my usual spread, but I've read enough 1,000+ page books that, sometimes, 300 pages just doesn't feel like enough. Then again, sometimes, reading a book that is 300-400 pages is just so refreshing from the tomes I usually read and it's a nice change of pace.
Published by Orbit: This is probably a bigger one for me, actually. I mean, of course I read books published by other publishing houses, presses and independently or self-published novels. But seeing Orbit's logo on the spine makes me give a book extra consideration when I might not have before, because I'm basically trash for everything Orbit puts out, so they couldn't not be on this list.
Author Interactions: This isn't a make or break one by any means (I mean, none of these are) but if I have positive interactions with an author on social media, I am 100x more likely to read their books if I haven't yet or continue reading them (though, if I enjoyed a book, I'll usually continue with a series, naturally). I also totally appreciate an author's privacy or if they don't have a social media present, but I also love interacting with them and they are pleasant to talk to and approachable, I want to make sure and give that extra effort to support them.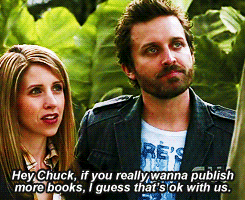 Blogger Recommendations: I mean, yes, HELLO. Blogger recommendations are huge! My TBR list is only this massive because so many bloggers bring authors, books and series onto my radar that I didn't know before, but they sound right up my alley, so straight to the Goodreads profile they go.
If It Includes:
Dragons: I f-ing love dragons. I wish there was more stories about them. And I'm talking about all types of dragons. Funny dragons, mean dragons, evil dragons, complicated dragons, dragons who speak and dragons who just wreck shit for a meal and then leave. If your book has dragons in it, it's pretty hard for me to not want to read it.
Romance: I am also a sucker for romance (I mean, that's why I read the genre, after all). But I also love it when a high fantasy also has a strong romance plotline thrown into it, as well, and books almost always get bonus points if I have relationships (and strong friendships, tbh) to root for or characters I fall for myself.
Tropes I Love or Twisted Tropes: There are quite a few tropes that I absolutely love, no matter how many times they have been done (chosen ones, anyone?) and some of them are "overdone," sure, but I can't help but love them (of course, I can't think of anything but the chosen one trope at the moment, but I know there are others). But I also love it when I read a familiar trope twisted on it's head or completely shattered in some way to take me by surprise. Those are the best, too.
Complex, Real Women and a Diverse Cast: Obviously, I don't just want to read books written by men about only men. And though I love me a strong woman to be inspired by, I also love seeing complex, multi-dimensional women represented, too. A woman who can feel her emotions, express them and still be a badass. But not only that, but I love reading books that are diverse, in race, religion, gender, sexual orientation, sexual taste, culture, etc. Though I'm still growing in searching for this fiction more purposefully, it's something that I really want.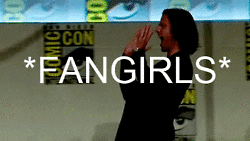 Well, there are some of the elements that piques this reader's interest in a novel. If a book doesn't have any or all of these aspects (and this is by no means a finished list), it doesn't mean that I'm not going to give it a try or I won't fall in love with it. It just might mean it might have to work a little harder to get my interest or time in the first place. *shrugs*
Read on!