Last Updated on April 30, 2019 by ThoughtsStained

Welcome back to Top Ten Tuesday! Once hosted by The Broke and The Bookish, it is now hosted by That Artsy Reader Girl. It's a weekly book feature where a topical list-prompt is posted and readers respond with their top ten for that prompt. Yours truly tends to go over ten, but hey, what can a passionate reader do?
This week's topic is: Inspirational/Thought-Provoking Book Quotes
I know I'm going to miss so many great quotes, so I want to put that up front right quick. Though killer one-liners and an impactful or perfect phrase/line is what I live for, I'm not always the best at keeping track of them. Even so, I did want to share some of my favorites that I can remember (even if I had to look some of them up) and I can't wait to see what quotes everyone else shares, too!
I'm sorta sorry so many of these come from Tolkien, because I know there are so many others I love, too, but…I also just bloody love Tolkien too, okay?
"You must allow me to tell you how ardently I admire and love you." — Jane Austen, Pride and Prejudice.


I mean, c'mon. How does your heart not go aflutter when you think about that quote!?
"The world is indeed full of peril, and in it there are many dark places; but still there is much that is fair, and though in all lands love is now mingled with grief, it grows perhaps the greater." — J.R.R. Tolkien, The Fellowship of the Ring


Probably my favorite quote from Tolkien in all of his legendarium, honestly. It's the quote that gives me hope and gives me strength, one that I fall to during the times when I need it. I might even get a tattoo of it, one day. Even though I'm totally done getting tattoos.
"So we beat on, boats against the current, borne back ceaselessly into the past." — F. Scott Fitzgerald, The Great Gatsby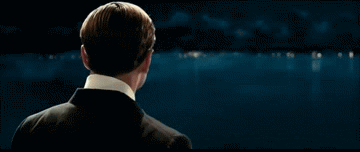 I remember really enjoying this book when I read it in high school and I really enjoyed this film (though, I can't remember why about either one, honestly, which speaks to both my memory and prolly my true enjoyment of both?). But I have always loved this quote and just the sheer…elegance of it, almost.
"And he took her in his arms and kissed her under the sunlit sky, and he cared not that they stood high upon the walls in the sight of many." — J.R.R. Tolkien, The Return of the King


I just…I JUST LOVE THIS QUOTE.
"Sometimes, she wept when it snowed." — Nicholas Eames, Bloody Rose


I weep just thinking about this quote. Because if you understand the context, you understand the power behind it.
"All we have to decide is what to do with the time that is given us." — J.R.R. Tolkien, The Fellowship of the Ring


I mean, would this list have been complete without this quote? I think not.
"We accept the love we think we deserve." — Stephen Chbosky, Perks of Being a Wallflower


Another one of those cases when I can't remember the book or the movie, but this quote has stuck with me indefinitely. 
"Faithless is he that says farewell when the road darkens." — J.R.R. Tolkien, The Fellowship of the Ring


Another one of my favorites, because it just rings so true, yet it is so simply stated.
"My life amounts to no more than one drop in a limitless ocean. Yet what is any ocean, but a multitude of drops?" — David Mitchell, Cloud Atlas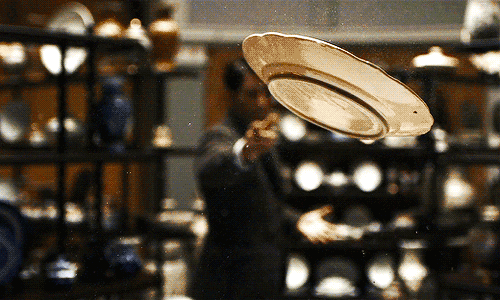 I give credit to the film, truly. The book I need to…reread, as I struggled to understand it, fully. But the film is one of my favorites of all time and I just love that story, so of course, you gotta pull a quote from it, right?
"The grey-rain curtain turned all to silver glass and was rolled back, and he beheld white shores and beyond them a far green country under a swift sunrise." — J.R.R. Tolkien, The Return of the King


Another quote that just fills me up with hope–and I give credit to Jackson's films for that.
I know I am missing a ton, but these are some of my favorites that came into my head immediately. I hope I either highlighted some of your favorites or gave you some new quotes to ponder over. I'm really curious about this week's theme, so please, link me your quotes from your TTT post in the comments below or even just share your own favorites, if you didn't write a post! 🙂
Read on!