Last Updated on November 20, 2018 by ThoughtsStained

Welcome back to Top Ten Tuesday! Once hosted by The Broke and The Bookish, it is now hosted by That Artsy Reader Girl. It's a weekly book feature where a topical list-prompt is posted and readers respond with their top ten for that prompt. Yours truly tends to go over ten, but hey, what can a passionate reader do?
This week's topic is: Thanksgiving Freebie
Though I do have a Thanksgiving related post planned for go live on Thursday (if she can write it in time, oops), I thought I'd join in with Top Ten Tuesday and add my two cents as to why I'm so thankful for books, blogging and the bookish community specifically, because the book realm plays a truly huge role in my life and is really important to me (plus, I've loved reading everyone else's answers so far, so I wanted to take part, too). Though it ended up being more of a paragraph format rather than a list this week, but…here we go, anyway!
Books help me escape. I think this is true for a lot of readers and one of the greatest appeals to reading. I can't remember a time in my life when I wasn't reading, but I do remember the times during college when I claimed to be too busy (and I was) and how miserable that actually made me feel, without the presence of books in my life. I remember finally picking up a book again and reading (after like, one and a half years, if memory serves, which is mind blowing to look back on now) and I'm pretty sure I actually started crying, because I missed being able to open a paperback and being transported in ways I'll never be able to replicate in real life. Reading is one of my greatest joys, greatest pleasures and even though I don't always have the time I want to dedicate towards it (who does?), I will always remain deeply and utterly grateful for it.
So thank you for every writer who writes and braves the sometimes difficult world of publishing to tell stories that make me feel alive and remind me how lucky I am to be alive right now to read all of these great books. Thank you to the publishing houses, agents, editors, publicists and everyone behind the scenes that help turn these stories into physical books for me to read. Thanks to the bookstores for still holding out and existing so I can get lost and force my boyfriend to come find me, buried between the SF/F and romance sections. And thank you to the libraries (and publishers for ARCs!!) for helping me still read new releases I can't always afford to get right away.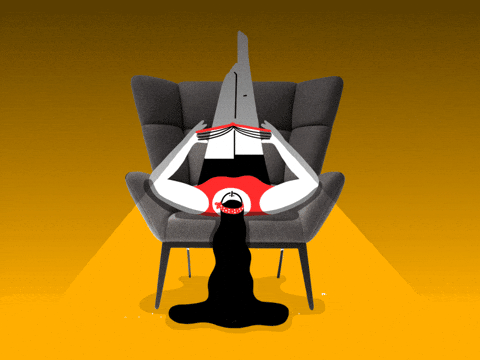 The community makes me feel loved. I've blogged for six years, but haven't truly felt part of the community until the past two, after I started to actually add content on a regular basis. But I'm so thankful for the blogging community, from everyone who reads my rambling and reviews (seriously, thank you) here to all the book reviewers I adore, the writers who post such relatable content and everyone who also speaks about their personal life and struggles, helping to make my own posts I write on those very topics feel both heard and validated. It's such a wonderful community to be a part of and I'm very thankful for everyone who has read a post and liked it or left a comment. And thank you to all the bloggers who I follow, some of you who I make a point to never miss a post, thus always receiving novel-length comments (you know who you are, as there are too many of you to list). So many of you feel like friends as cherished as those I've met and I do hope to meet each of you, one day. <3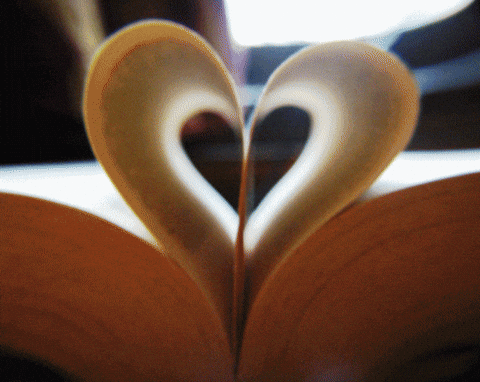 Writing makes me feel whole. I can't talk about reading and blogging with sneaking in a quick show of thanks towards not only my favorite hobby, but also the core of my being, the center of my (one day) profession and the truly sole aspect of my life that makes me feel completely and totally whole. Writing stories is unlike any other experience I know and I'm honestly really proud and excited for how far I've come since I started doing so just before middle school. It's my greatest dream to be able to write stories that help readers escape like so many have for me, packing an emotional punch that leaves you reeling at the end. But I'd be remiss not to also realize how important writing and creating these stories is for my own mental health and how, even if none of them are ever read by another human soul, I'll continue to write them. Because I need these stories as much as as they need me to tell them.
So thanks for everyone who has ever read a short story of mine and commented, betas and writing groups, friends and family who have supported me and believed in me and this dream I have. Thanks for the friends who didn't leave me ever when I ditched them to finish a late night writing session and for my parents for never squashing my desire to get an English degree. And thanks to my boyfriend for believing wholeheartedly that I'll get published and refuses to believe it'll be anything less than a million dollar deal (even if that's not how it works). <3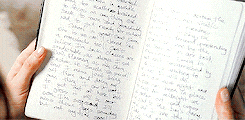 Finally, thank you, bookish family, for making my little corner of the internet a special and real place that I'm happy to create and live in daily. I'll admit, without you reading my blog and encouraging me, it might be hard to continue to put in the work and still feel like my voice was heard and appreciated. Yet you make me feel welcome and a part of something bigger each and every day. So thank you for welcoming me into the community and for existing in the first place (as I love reading your stuff, too). <3 <3 <3
Read on!