Last Updated on January 22, 2019 by ThoughtsStained

Welcome back to Top Ten Tuesday! Once hosted by The Broke and The Bookish, it is now hosted by That Artsy Reader Girl. It's a weekly book feature where a topical list-prompt is posted and readers respond with their top ten for that prompt. Yours truly tends to go over ten, but hey, what can a passionate reader do?
This week's topic is: Books I Meant To Read in 2018, But Didn't Get To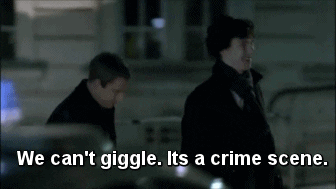 And honestly, that's exactly what this list is: a crime scene. You might have learned through other posts that I had a goal of reading 58 specific books last year and only managed to read…eight of them. So yeah, seeing this topic as this week's prompt just made me giggle and laugh and then cry before doing a combo of all three, just thinking about all the options I had to choose from with this topic.
So this week, I'll just highlight a few of that sad number, choosing the top series I plan on actually reading (does that sound familiar) this year:

The Shattered Kingdom by Evie Manieri
: I remember reading the first book of this series and falling so in love–and being so crushed–that I could think about nothing but the sequel as I waited for it to be released. Now, the third book comes out next month and guess who can't remember anything about the first book and never read the second? These are priority, 
especially 
because I own them (and even pre-ordered the third one to get my butt in gear).
The Chronicles of the Imaginarium Geographica by James A. Owen
: So, the first five books in this series make out up five out of the eight that I managed to cross off my selected reading list last year, as I was rereading them to finally read the last two for the first time. But then I had to stop to read a library book before I lost it and suddenly, here we are, having reread the previous five books and 
still 
not read the last two for the first time. Owning these, as well, I shouldn't make this mistake again.
The Fitz and Fool Trilogy by Robin Hobb
: I'm the only person on the planet who hasn't read Hobb and I always want to. I KNOW I am going to love her, without a shadow of a doubt and I even own this entire trilogy, having somehow picked up random copies at different Half Price Bookstores throughout the years. THERE ARE NO EXCUSES, ONLY FAILURE.
On The Bones of Gods Trilogy by K. Eason
: This might be the most embarrassing. I was sent a copy of the first two books by the amazing Literary Agent, Lisa Rodgers, who represents K. Eason, as part of a package of books for me to review on my blog. I've reviewed some others she's sent me, but Eason's still sat unread on my shelf….for years. I AM ASHAMED. I'm determined to read them and make good on that promise, finally!
The Demon Cycle by Peter V. Brett
: A series I've been checking out from the library and is so good, I really just want to own them all. However, I just haven't continued, but I think about this story 
a lot
; enough that I wonder what on Earth I'm waiting for to continue?
So there you have it! I 
believe 
all of these books are on my
Reading Outlook
for this year, but I can't remember off the top of my head. Hopefully, my list won't be so massive the next time this prompt comes up. One can only hope.
Read on!