Last Updated on July 10, 2018 by ThoughtsStained

Welcome back to Top Ten Tuesday! Once hosted by The Broke and The Bookish, it is now hosted by That Artsy Reader Girl. It's a weekly book feature where a topical list-prompt is posted and readers respond with their top ten for that prompt! Yours truly tends to go over ten, but hey, what can a passionate reader do?
This week's topic is: Top 10 Reads of 2018 So Far

I'm currently sitting at 23.5 books read this year and while there hasn't been any books that fell short for me, i.e, I've enjoyed them all, the ones deserving to be on this list were absolutely no question at all. So let's get right to it, shall we?
(Also, while there is no real order to this list, the top book listed is definitely my top book of the year so far.)
---

Kings of the Wyld by Nicholas Eames [review]: This is, and I believe will probably always will be, one of my top books I've ever read. I'm not sure what magic Eames used in his writing, but I was ensnared so early by the characters and they never let go, even after I stopped reading. Add in the hilarity mixed with heart and the strength of the writing…I mean, how can you not adore this book and be waiting for the sequel with bated breath?
---

The Thousand Deaths of Ardor Benn by Tyler Whitesides [review]: This is one of those books that I didn't hear or know anything about until I received it as an ARC from the publisher (thank you!!) and I didn't realize how badly I wanted it a book just like this until I started reading it. And then I was struggling to find more time to sneak in another ten pages because I just wanted to keep reading. Think The Lies of Locke Lamora, but the plot revolves around dragon shit, and you got yourself a winner in the form of a 700 page paperback.
---

Time Shards by Dana Fredsti and David Fitzgerald [review]: Another book I hadn't heard about until I was asked to review it, Time Shards starts off with this lighthearted tone that makes you feel hopeful and like everything is okay, maybe even looking up, and then it crashes all around you and completely twists the reader around. And as the pages continue to turn, you never stop spinning, until the book ends and suddenly, you're left with only one question: where is book two?
---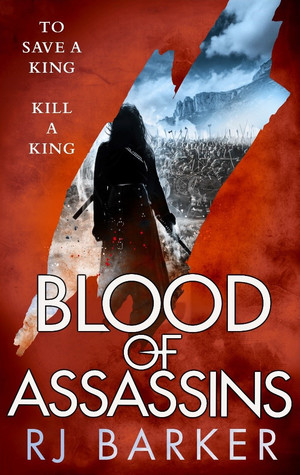 Age of Assassins by RJ Barker [review] and Blood of Assassins by RJ Barker [review]: What a series this is turning out to be. When I started the first book, the tone and writing style were so different, it took me a hot minute to really get into it. But once I did, I haven't looked back and now, I have little doubt that the final book in the trilogy, King of Assassins, will be on this list again during the second part of the year.
---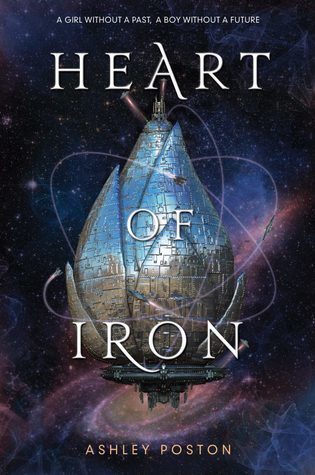 Heart of Iron by Ashley Poston [review]: What a book this turned out to be, shit. I'm not sure if I'm truly over those ending chapters yet and I thought this book was totally worth the hype. There are few sequels I am itching for as much as this one and I will not be making the mistake of putting it on hold at the library and then waiting weeks to get it. Oh no, Poston has immediately gone on my "must buy" list with this series.
---

Heart on Fire by Amanda Bouchet [review]: There are few romance novels as good as this entire trilogy and I think Heart on Fire was the best of them all. It was a series I definitely wasn't ready to end and I'm excited to read pretty much everything Bouchet writes from here on out (especially her newest announced sci-fi romance trilogy *cue infinite squeeling*).
---

Here, There Be Dragons by James A. Owen [review]: The only series out of all the ones I wanted to reread this year that I've actually managed to, but that doesn't lessen the quality at all, especially of this first book. I love this book just as much as I remembered, which is always a fear, that books of my youth aren't as good when I experience them once more. Glad one of my favorites gets to remain in that spot.
---

Blood Requiem by Christoper Husberg: I'm totally cheating with this one, as this is the book I'm currently reading and I'm only a little over halfway through it. But considering I've spent all day today wondering what on my To-Do List I can ignore so I can get back to reading a book I've waited a year for is one sign that this book deserves to be on this list–and the quality of the book so far totally confirms it.
Agree with my choices? Have any books you think I should add to my ever-growing TBR list? Did you participate in TTT this week? Let me know in the comments below (and provide your TTT link, if you did, so I can check out your post). 
Read on!