Last Updated on February 14, 2022 by ThoughtsStained
Today (if you're reading this the day this post goes live) is Valentine's Day! The commercial holiday where capitalism thrives and says you must both be in love and prove that love through financial means (and we all know how bullshit those statements are). It's a day–traditionally–of sentimentality and sweet nothing–and I have nothing against either of those things! Yet today, instead, you get to see a different side of me (perhaps one you never wanted to know).
Today, in honor of Valentine's Day, I'm sharing ten video games characters I'd love to fuck.
Video Game Characters I'd Love to Fuck
Now, if this makes you uncomfortable or you're just not interested in seeing what makes a blogger you follow (or used to follow, if you think this post is completely unhinged 😅), there is absolutely no judgement if you quietly close this post. But, for those who are curious as to what my taste in video games characters (spoiler: it's all BioWare's fault) OR want to compare their own, I hope to not disappoint.
So, in absolutely NO order whatsoever, check out this incredible cast of characters who are welcome in my bedroom any day.
Kassandra
Game: Assassin's Creed: Odyssey
Why: Oh, Kassandra. I won't lie: this character (and my physical and emotional attraction to her) is one of the reasons I finally admitted to myself that I'm bi. But, every time she flexes her arms, I'm gasping. And her pure, step-on-me energy makes me ready to submit any day, any time, any where.
Fenris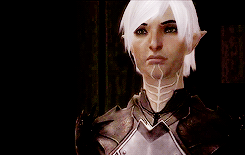 Game: Dragon Age II
Why: Gosh, the middle school girl I was (and let's be honest, the adult woman I am today) would have died to discover Fenris. He's exactly my type: broody, "tatted", hair swept and with difficult walls to break. But, the trust that he shows when he lets you inside never ceased to send my heart hammering….among other places.
Cullen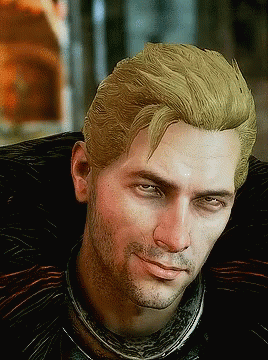 Game: Dragon Age: Inquisition
Why: Holy FUCK, is Cullen Rutherford hot. The voice (not the voice actor, who's a dick, but let's ignore that for a moment, because I will NOT let that spoil this character for me), the SCAR ON HIS LIPS, the way he shoved my character against a desk!! I try to romance someone new every time I replay Inquisition and I fail every time. (But I will ride the Bull one day. I will!)
Bangalore
Game: Apex Legends
Why: Bangalore is everything I wish I was: ripped, hot, and a mother fucking badass. There are different skins you can get to customize her look and holy shit, there are some that make my knees weak. And the presence in her voice that is never without that sultry undertone has be begging to be under her command.
Garrus Vakarian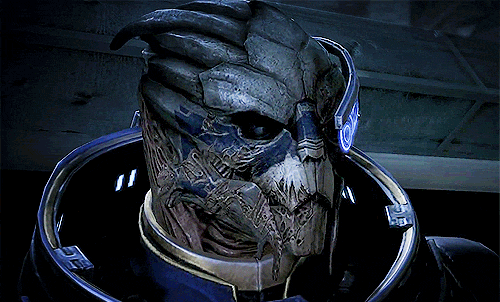 Game: Mass Effect trilogy
Why: Does this even need an explanation!? There is no Shepard without Vakarian and if you think I wouldn't throw this Turian against the wall and have my way with him until we collapsed on the floor and I could trace his scars with my fingers, you're sorely mistaken. My god.
Alistair
Game: Dragon Age: Origins
Why: Alistair will always have such a special place in my heart. And while many of these other characters I want to be dominated by (oops), Alistair is one where the love would be tender and sweet and I wouldn't complain. What a good, sweet golden retriever cinnamon roll.
Fuse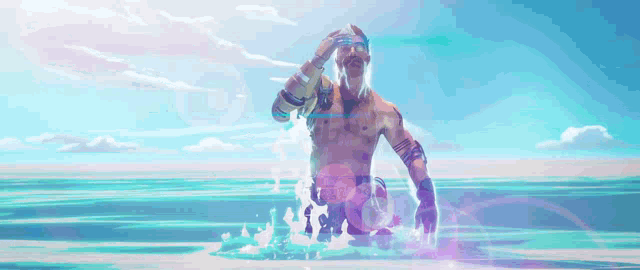 Game: Apex Legends
Why: And, right after we have the cinnamon roll that makes me look like a normal human, we go right back to thirst. Pure, unashamed thirst.
Bloody hell, Fuse. Bloody hell.
*just watches the GIF on repeat*
Vilkas
Game: Skyrim
Why: Man, did I spend so much time trying to win Vilkas over until we finally got married and moved in together like, 200 hours into Skyrim. He's on this list as my favorite of the Companions and my first Skyrim lover.
Ana Bray
Game: Destiny 2
Why: Ana Bray is fucking hot. I love her hair, I love her style and her humor is fantastic. The fact that I have a (lowkey) crush on her actual voice actor plays into this in no way shape or form. I swear.
Emily Caldwell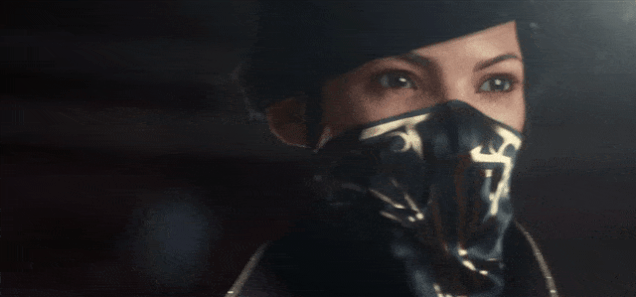 Game: Dishonored
Why: So, this one is a bit weird, because Emily is not only one of the central characters in the Dishonored franchise, but you can also play her (I mean, same goes for Fuse and Bangalore and Kassandra, so…you know what, this point is mute.)
Ahem. Anyway, I just always thought she was attractive ever since I discovered this game. Her hair and her style are just gorgeous.
In Sum
So, yeah, your girl's thirsty. Welcome to the knowledge you never wanted nor asked for. 😂 I won't lie, though: writing out these video game characters I wanted to fuck was actually really fun. And I did try to keep it a little more on the calm side, to not try and scare away my entire readership with information no one needed to know.
What about you? Any video game characters that you love (doesn't have to be sexually-driven, like this post is rampant with)? Could be from any medium, too–video games, books, films, TV, whathaveyou! Fellow games, what do you think of my list? Let me know in the comments below and thank you so much for reading such an…unique post on this blog.
Patreon | Newsletter | Editorial Services | Twitter | Instagram | Kofi