Last Updated on June 17, 2019 by ThoughtsStained
Well, hello there, lovelies.
Goodness gracious, it's been a minute.
And by a minute, I mean over two weeks. Two weeks without social media, without reading a single page, blog hopping or writing a post, editing my novel…none of it. Yet a lot of life changes happened in those two weeks and I promised to detail them here, explain that partly intended (but mostly not) absence.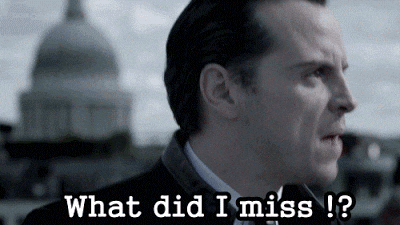 The planned bit: I moved. Last year, I moved in with my boyfriend, because I spent most nights over there anyway, so why continue to pay as much as I was for an apartment that was more like a storage unit? The thing is, it was a little one bedroom apartment at maybe 700sqft and…wasn't the best managed, let's just leave it at that. For the two of us and two cats. So, even though I was really happy to live with him (and at a hella cheap rent), I was also ready for some more space. To create a space that was ours, not simply me fitting into the nooks of his space; to have my stuff back again (most of which lived in boxes in our closet or my parents shed for two years).
It took us over a year of searching to finally find a place that wouldn't completely destroy our wallets (only mostly) and friends, I was so excited. It was a three bedroom. With a garage! A fenced-in YARD. A washer and dryer in-unit. After we saw it listed online, we knew we had to view it, so we did, three days after it was posted. We applied the very same afternoon, falling in love with it and already planning on how to make it ours.
And then we got denied.
Someone else had already applied and got approved, 48 hours after the rental had been posted.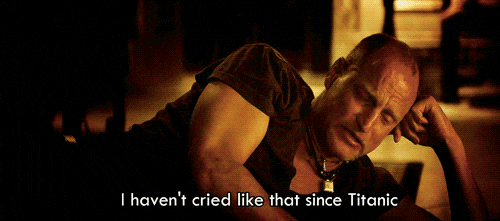 I was…super devastated, because we were so close. I was so ready to move into this bigger space, to not be on top of one another all of the time, to be able to get a dog finally, to have all my books back with me, to start this next journey of our lives together.
Then, two days, later, the landlord called us back and said the other tenants fell through, asked if we wanted to be considered. Nearly fainting, I've never emailed back faster and, by the end of the week, our deposit was in and ramen became our staple for a little bit.
That was three months ago.
For three months, we waited to move into this wonderful place. We made plans, got excited, started prepping and dreaming about how we wanted to the place to look: a bedroom for us, a game room for him, a library for me (*drools*). We got approved for a puppy who we get to pick up in TWO WEEKS. We started packing and living out of boxes and suitcases two weeks before we even moved, we were so ready.
So when June 6th finally came, I knew I'd be offline for a little bit. I had an apartment to clean, another to move into and over 50+ boxes to move and unpack, plus a bunch of furniture to go buy (since, you know, we didn't own any before aside from one couch, a bed and two TVs). I'd miss a couple days of blogging, a couple days of writing and reading, but I could handle that. It'd be worth it, to be in this new space. And it is! There were a few hiccups at the beginning, as there always are, but we got moved and we unpacked; slowly, we began to feel settled. At home.


Then came Monday, June 10th.
We both had to return to work and joked about how much that sucked. He left early in the morning and my shift didn't start until 11:30am. And though it was returning to work, it was also returning to routine, which I dearly missed. A return to writing, reading, blogging–my passions, plus a community of bloggers and writers who I dearly missed online. Though I joked and complained, I was ready.
I ate breakfast. Did the dishes, cleaned up the kitchen, started doing some errands around the house (especially now that we have enough room where that's a thing that has to happen, now!). Still a few hours until I had to leave for work, having woken up too early, thanks to nerves (even only being gone for five days, including the weekend, it was nerve-wracking for me to return to work), I was being productive.
Until my back spasmed and suddenly, I couldn't move.
I couldn't sit. I couldn't stand. I couldn't twist, bend, squat or stretch. I couldn't walk.
All I felt was intense, restricting pain.


I've always dealt with lower back pain to some degree. Honestly, I just thought it was because I'm curvy and that's where my extra weight is. Or because I'm not active enough. In this instance, I thought it was just sore because of all the work moving is. But then I tried to walk across from my kitchen to my living room and I collapsed on the couch because I couldn't move.
This was unlike any pain I'd ever felt before.
I panicked.
I called a chiropractor and made an appointment for later than morning, emailed work to let them know I'd be late for this last-minute appointment. I just had to drive to my appointment and then they'd tell me what's wrong and I'd go to work and all would be well. But then I couldn't get off the couch. I couldn't stand. I tried for 30 minutes just to stand up. I was bawling and finally, caved and called my boyfriend, asking him to take off work to come take me to the appointment. Many more tears followed, accompanied by pain and a very patient boyfriend, throughout the rest of the morning. Until finally, I found out what was wrong.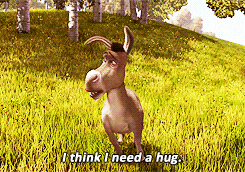 My spine's out of alignment.
Like, pretty damn badly.
Apparently, it has been for such a long time that this move was the last straw, causing it to become inflamed as two nerves pinched and I was experiencing unrelenting, intense muscle spasms. It was projected to take two weeks to fully heal, though it would take 16 weeks of physical therapy to get my spine back in place. With instructions to only sit for twenty minute periods and walking the rest of the time, a brace, a tens unit, ice packs and BioFreeze, I was told I had to take the week off work to recover.
So, I did.
It took me four days before I could walk again without pain. Six before I could stretch fully upright.


I'm finally back at work again, after using up all of my sick and comp time unexpectedly. I have completed four rounds of physical therapy and, though I was initially interested in doing the 16 weeks to help correct my issue, receiving the projected $3,000 medical bill (even with $2,000 potentially be covered by insurance) forced me to change my mind. Because I'm back to paycheck to paycheck, especially with all the moving bills, a rent that's doubled and puppy savings I'll need to start. So I can't afford anything other than to be perfectly healthy until I get an impressive raise.
*snorts*
So, that's why I've been a little quiet and completely absent. I'm now trying to not become completely overwhelmed with how behind I am on reading blogs. Or the fact that I've only read 10 books this year and I had so many I wanted to read over the summer yet I've only read one in the past six weeks. Or how I wanted to finish Blood Price edits by the end of June and yet work has amped up it's workload because I have almost two weeks of work to catch up on, on top of multiple upcoming projects. Obviously, it's not working and I'm totally and utterly overwhelmed, but I'm hoping I'll be able to take a moment to breathe, get readjusted to…well, living and having a routine again, and then get back on track with things.
Until then, to those who I promised I'd read your books over the summer? To friends I haven't spoken to, family I haven't seen? To my novel who I've been so slowly making progress on, even though I thought I'd be finished months ago? I'm sorry if it's not the most timely. But I promise I haven't forgotten about you. I promise that I'm trying.
I just might need some extra time, is all.
Cheers.