Last Updated on September 16, 2020 by ThoughtsStained
Hello, lovelies.
Today, I'm feeling nostalgic. 2020 was the year where I had planned to travel to New Zealand for two weeks for the best vacation of my life and then go to Puerto Rico for a work conference in October. Obviously, neither of those things happened or will happen, thanks to living in a global pandemic that, due to the incompetency of the "leaders" of my nation, at least, isn't anywhere near to over. At first, I was disappointed, broken and bitter, but now, I've accepted those trips were a "not yet," not a "not ever."
Still, as the weather has turned cooler and I am spending more time outside, I am definitely feeling the travel itch. Especially since I've had no reason to take time off work, so I haven't taken a vacation this year (which, I recognize is a privilege in and of itself; it's not something I usually get to do, but I'm feeling its absence more acutely, this year). Not to mention, I was talking with a colleague who mentioned they don't really enjoy traveling (which floored me, but it is what it is). All in all, it makes me reflect on what I miss about traveling, so I decided to write about it.
Planning
I am one of those travelers who loves to do research. I love looking into all the different places I could visit, food I could eat (always plan around food, tbh), try to find the hidden gems of what I what to experience. For me, it's like experiencing the trip one before it even actually happens. I also miss just planning and dreaming about trips in general. I haven't even tried to plan for one or dream about where to go next, because I don't want to get my hopes up that the pandemic will end any time soon.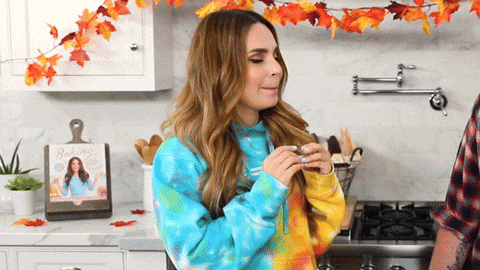 Airports and long car rides
This might sound strange, because I think a lot of people aren't a fan of airports, but I love them–mostly because I'm only ever in one because that means I'm about to go somewhere on vacation, since I never need to travel for work. I love the crowded atmosphere, the thrill of navigating it and finding my way to where I need to be, the anxious butterflies of awaiting to board, purchasing the last minute snack of a bottle of Sprite and a pack of skittles–luxuries I wouldn't normally allow myself to get, back in the "real world".
I feel the same away about long car rides. We live in the center of America, so if we want to get anywhere interesting, it's usually a double-digit-hour-long car ride to get there. In some ways, it can be a slog, but I miss packing my suitcase, grabbing my pillow and a blanket, stopping at the gas station early in the morning to get our snacks and then taking off before the sun rises to beat the traffic. I love watching the change of scenery and making up stories inside my head to pass the time.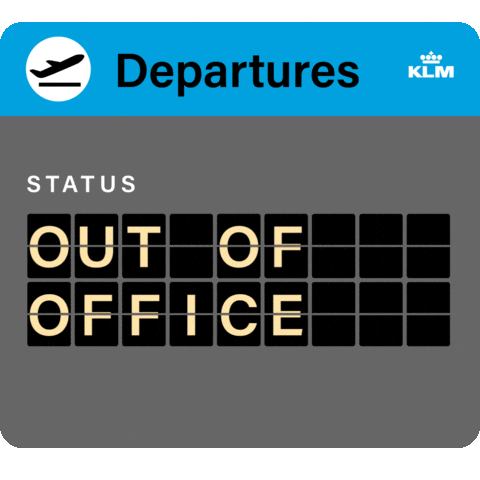 The actual adventure
I mean, this explains itself. Getting to go to a new place is always amazing, for me. I love to explore and see new things and places. In America, it's usually (hopefully) to the mountains or the ocean, something Kansas doesn't have. Reconnecting with nature refuels me in ways nothing else can (which is why I'm going to do my best to move somewhere that has these things permanently).
Abroad, while I certainly hope to find and get lost in nature, too, I'm also drawn to the history, the culture, the architecture of wherever I've found myself. There is nothing I miss more than getting lost in a new place, hearing so many different accents from everyone else who is visiting and escaping what I am familiar with and seeing how truly amazing and grand the world is. The only thing that compares is the exact opposite: finding a secluded corner on the beach or pausing at the top of a mountain, alone with nothing more than my thoughts and the sound of waves crashing or the leaves rustling in the wind.
Fuck, take me back and get me away from here. 😭
Buying gifts
This seems so silly, but I truly love, LOVE, buying gifts for my family and close friends while I'm gone. If I'm ever on vacation, I always reserve a day to go shopping and get them things. It's so much fun to try and find things they will like or something that can only be found where I was, at the time. Then, when I return home, not only do I get to share stories about my adventures, but I get to bring them a present to open, too!
Returning home
As someone who has been stuck at home for pretty much the entirety of 2020, this might be a surprising thing to put on this list. But it's true. While most of the time, I never want to leave where I am visiting, it does allow for me to appreciate what I have at home and what I enjoy about it a little bit more; a perspective I'm very much lacking at the moment, but I do miss that feeling of coming back rejuvenated and excited–even if that excitement is only to plan the next adventure.
Well, this post wasn't as cathartic as I hoped it would be, as instead I'm left just a little bit more bitter than I didn't get to travel this year and don't know when I'm going to travel again in the future. What I do know, if this pandemic has taught me–or reminded me, rather–anything, it's that you never know what life is going to throw your way, no matter what or how you plan. And, if I can help it at all, I am going to make traveling a priority, moving forward, once it's safe to do so.
Cheers.