Last Updated on August 28, 2019 by ThoughtsStained
Hello, loves.
My names Nicole and I have seriously bad driving anxiety.
And I hate it.
It's such a weird conundrum. I enjoy driving. I enjoy listening to music, using the time to overthink (and sometimes, plot novels). But I also get so nervous when I drive. If I have to drive somewhere unfamiliar, I sweat. If I have to drive on the highway, I shake and curse. If I have to drive through heavy traffic, I'm white knuckling it and sometimes, my leg shakes so badly that I'm nervous I won't be able to control it at all. I don't like driving through parking garages, to places I don't know or through big cities. Don't even get me started on trying to drive through rain or snow.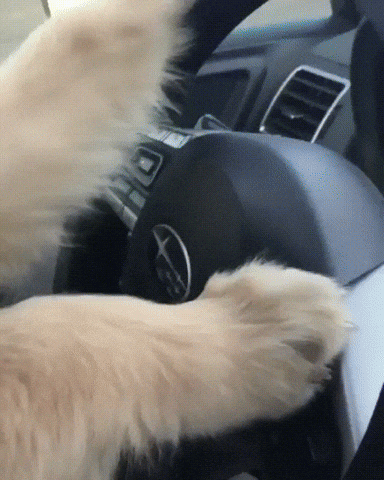 I'm not sure exactly where this originated from. Perhaps it was the fact that my first car–a Chevy Shortbed, 1984; a rusted black, gem-of-a-vehicle that came with AC/C and heat (i.e., my windows going up or down), was loud enough to scare anyone in a mile-wide radius whenever I started it and only started when she wanted to–which, usually, was the very opposite moment of when I needed her to. But I loved that truck. However, it couldn't handle going above 60 MPH before the steering wheel tried to break off, so I always had to find backroads to drive during my junior and senior year of high school, before we sold her for scraps after we couldn't go longer than a few hours without her being unable to start.
My second car wasn't much better. I got her my senior year of college from a used dealership and honestly, I can't even remember much about her beside that she was a red Buick, she was that "eh" for me. She was a car, she got me from A to B…usually. But, after I took her to the mechanic once and then they messed up the brake fluid and then her breaks gave out while I was on the fucking highway, I immediately sold her and choked down the price of a newer car, my current love: a 2015 Chevy Sonic. She's expensive, but she's maintained, reliable, safe and I can plug my phone in and play music. I've never felt safer in a car and it's just so nice to never have to worry about breaking down crying because I've gotten stranded yet again.
So, it could be that I didn't get a lot of "proper" driving experience during high school and then didn't drive at all during college, so that's why I'm a little shaky with my nerves on the road. Perhaps it's because, my senior year of high school, there were two, life-changing car accidents within one month of one another–one resulting in the death of my best friend.
There's a lot of factors as to why I may have the worst nerves when it comes to driving, but I'm ranting about it today because I'm just frustrated that, no matter how much I practice or how much I force myself out of my comfort zone (by driving through downtown Memphis, for example, or driving alone 12 hours from Kansas to Wyoming), it doesn't get better.
And now, I'm missing things because of it.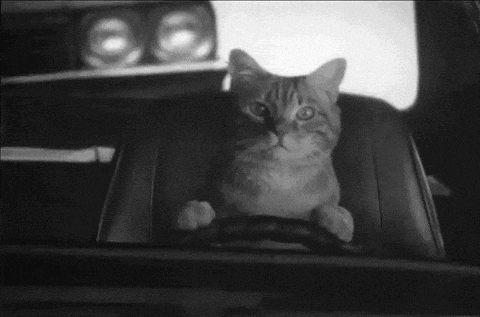 I mean, this has always been a problem. I'll avoid going to events that are downtown in KC, even if I really want to go, if I don't have someone else to go with who is willing and comfortable driving (while I pay for gas to make up for my inability to do so). I'll add 15-20 minutes to a drive to avoid the highway, if I can find a different option. It's…embarrassingly bad.
But recently, I've been getting involved with the Tolkien Society of KC. I love going to the meetings, love discussing my favorite author and hanging out with people who are as big of nerds as I am.
Issue is, it's on the outskirts of downtown Kansas City on Friday nights at 6:30pm.
Luckily, I found a slightly longer route that lets me avoid downtown and the highway, so I've been able to go, despite living an hour away. There is also a highway route that still lets me avoid downtown, so if I'm running too far behind, then I'm able to take that and only sweat an embarrassing amount. But, they started doing construction and, right now, both of those routes were closed, forcing me to go on a construction-filled highway through downtown to get there, during heavy traffic, on a Friday night.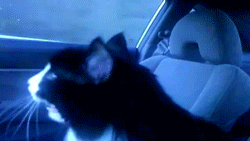 I was determined to go to this meeting, since I've had to miss the last two thanks to conflicting plans and prior commitments. It's only once a month. I can handle a stress-inducing drive once a month for the good food, the comradery, the nerdery and Tolkien, for goodness sake.
Then, all Friday of the meeting, I was stressing out about it; sweating throughout work, getting random bouts of the shakes whenever I looked up at the route I'd pre-mapped to get there. It got to the point where I was so stressed out about arriving on time and getting there safely, that I couldn't focus at work.
Eventually, I had to admit that I hit my limit and skipped the meeting.
And I still regret it.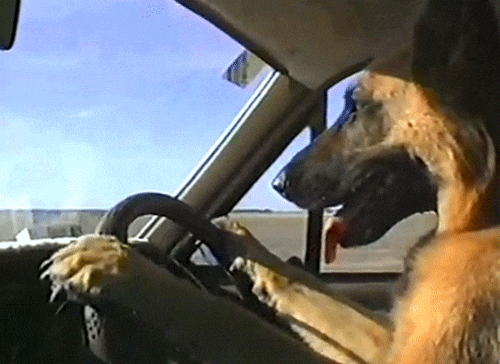 I regret not getting to be there, that it's my own weakness that prevented me from being able to do something that I wanted to do. I shouldn't have to rely on others to drive me places so I can do the things that I want. I shouldn't have to miss events that I really want to go to because my legs won't stop shaking when I drive. I shouldn't have to be embarrassed when I show up as a sweaty mess to events I do make it to. I shouldn't be scared of the road, shouldn't be unable to do this basic task of driving. I'm a good driver. I'm safe, I'm aware and I have a very safe car.
And yet.
I…just wanted to write about it and express this frustration. It's something I've dealt with as long as I can remember and I wish I didn't experience it. At this point, I just appreciate those who don't make fun of me for it (because plenty do) and those who are willing to drive whenever I ask them to. And try to push myself out of my comfort zone and try to experience less anxiety while I'm driving, even if it's only a little at a time.
Cheers.