WWW Wednesday is a weekly meme hosted by Sam @ Taking on a World of Words. It's sorta like a weekly reading reflection, where each Wednesday, you answer the following questions:
What are you currently reading?
What did you recently finish reading?
What do you think you'll read next?
This is my first time participating in this meme, so let's get right to it!

What Are You Currently Reading
The Thousand Deaths of Ardor Benn by Tyler Whitesides. I'm a little over halfway through, but this book is positively fantastic. Reminds me a lot of Scott Lynch's Gentleman Bastard series and I didn't realize how much I actually wanted another heisty novel like that. Already my mind is blown not only by the heists they are pulling, but also by the characters themselves (especially the Crazies) and the use of Grit.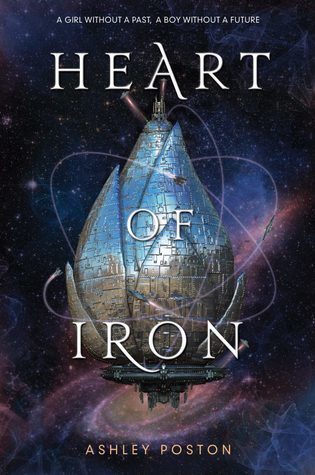 What Did You Read Recently
Heart of Iron by Ashley Poston. I waited weeks to get this book from the library after it was published. Anastasia retelling in space? Hell yeah, sign me up for that. I didn't realize how truly fantastic this book was going to be, though. Considering I read the last 250+ pages in one sitting and I'm still reeling over the events that happened in the last part of the book, you could say I enjoyed this one thoroughly.
Review can be read here.

What Do You Plan To Read Next
Warlock Holmes: My Grave Ritual by G.S. Denning. This is the third installment of a series that I completely fell head over heels for with the first two books (the first of which, I read in its entirety, in one sitting). These are books that I turn to whenever I need a good laugh and want to know: what exactly would Sherlock Holmes be like if he were a Warlock trying to hide his powers and it was Watson who was the brains behind the operation–who also needed to keep that identity a secret. Super stoked to dip into this fantastically hilarious world again.
Have you read any of these books? What did you think of them? Or any books you hope to see on WWW Wednesday in the future? Let me know in the comments!
Read on!