Ah, adventurer! I am so glad you've come. I realize I seem a fit frazzled, of late. I'll admit, you caught me at a bit of a…not a bad time, certainly! But, life has taken some unexpected turns and, if I may be honest? I almost didn't have time to fill out my Wyrd and Wonder Adventure Log this week! But, it was knowing you would return to hear my words that made me make an extra special effort in these odd times.
So, best not to make you wait, eh?
May 13th: Had Me At Hello
So the prompt today was to highlight a book that you wanted to read just because of the cover and let me just say that this happens to me ALL OF THE TIME. Most recently, however, was Master of Poisons by Andrea Hairston. I found it while browsing at a bookstore and I still have no idea what it is about, yet is it sitting on my shelf, waiting to be read? Oh, you bet.
May 14th: Fantasy Voices Around the World
In a previous Wyrd and Wonder Adventure Log, we featured books inspired from around the world. Today, we're focusing on fantasy authors from around the world! Here's a few of my favorites, once again highlighting both authors whom I've already read and who's books I want to read:
Alicia Wanstall-Burke | Australia
Legacy of Ghosts
Empire of Shadows (Coming 2021)
Nicholas Eames | Canada
Rin Chupeco | Philippines
The Bone Witch trilogy
The Never Tilting World duology
Wicked as You Wish
May 15th: #StackSaturday
Since it is Asian American and Pacific Islander Month during the month of April, I thought it'd be great to highlight books by AAPI authors from my bookshelves! Check out this beautiful stack:
May 16th: Page to Screen
So, everyone knows that I am absolutely trash for the cinematic version of The Lord of the Rings. These are the films that helped cement my love for fantasy, ensnared my heart and soul, and set the bar of what incredible fantasy films should look like. My appreciation of what Peter Jackson and his team did has never waned and only grown as time has gone on.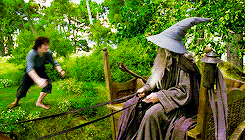 With the recent success of both The Witcher and Shadow and Bone through Netflix (neither of which I've seen, admittedly, though the former I do actually plan to watch), I am hoping more books will become adapted to cinema, whether it's through TV or film. Here's a few that I'm really hoping for (or cannot wait for, if it's already announced):
Television:
Spellslinger series by Sebastian de Castell
The Band series by Nicholas Eames
The Kingdom of Grit by Tyler Whitesides
The Poppy War by R.F. Kuang
Anything by Brent Weeks
Film:
EVERYTHING by Tasha Suri
EVERYTHING by Megan O'Keefe
The Rage of Dragons by Evan Winter
Regardless of the medium, I will say that, with the wealth of material out there, we should really be moving away from the remakes (LOTR Amazon show) and the spin-offs (GOT) and branching out into the amazing options we have, ESPECIALLY supporting BIPOC creators. It's obvious people want it, so c'mon Hollywood, let's go.
May 17th: Can't Wait to Read
I mean, you could really just look at Orbit's catalog of upcoming releases and you have my list right there. Like, I'm not even trying to be cheeky, but they seriously publish practically all of my favorite books, so it's a safe bet, as far as I'm concerned.
But, in terms of books I'm really excited to read include:
The Fires of Vengeance by Evan Winter
She Who Became the Sun by Shelley Parker-Chan
The Bone Shard's Daughter by Andrea Stewart
May 18th: With Friends Like These #Trope Tuesday
Honestly, I think this is something I'm going to be blog hopping for, because I'm not exactly the best when it comes to a) remembering anything and b) sometimes, when I'm really invested in a character relationship, I'll block out anything negative that happens to them. So, when you have a daily prompt of backstabbing allies, it's hard for me to come up with a good rec.
Although, the entire Lightbringer series by Brent Weeks has this in DROVES and expertly well done, I must say.
May 19th: The Suck Fairy
Oh man, I thought this was a fantastic prompt!! What books am I terrified to reread because I'm worried they won't be as good as I remember them? I have three main series right off the bat:
Everything by Tamora Pierce. Pierce was a god amongst men when I first discovered and devoured her work. I've mostly grown out of writing YA (note: if you're an adult who likes to read YA, this is obviously okay, it's just not really my jam anymore). So, I fear that it might feel too young or not as amazing as I once thought.
The Thirteen Houses series by Sharon Shinn. This is a series I've been meaning to reread for ages. Although I honestly hardly remember anything about it at all, I remember really loving these books when I discovered them and even own them all.
The Shattered Kingdoms trilogy by Evie Manieri. Again, do I remember anything about the first book in this series? Absolutely not. Did I remember loving it? Yes. Have I read the second two in the series? No. Do I own them? Yes. Have I not reread the first book so I can read the next two because I'm terrified they will suck? ALSO YES.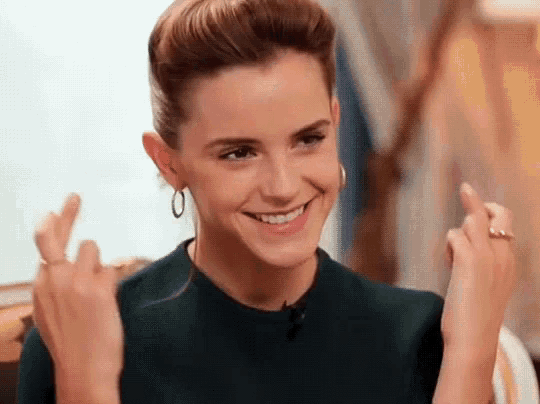 Ah, that you for listening once again to an old traveler, my friend. I know you're curious about what's keeping me busy–and why I keep eyeing the door–but, I promise: all will reveal itself, in good time.